The Chicago Police Department is mourning two of its officers who were hit and killed by a train while chasing a suspected gunman Monday night, officials said.
Eduardo Marmolejo, 37, and Conrad Gary, 31, were chasing the suspect around 6 p.m. when they were hit by a train that may have been traveling 70 mph, Chicago Police Superintendent Eddie Johnson told reporters.
The officers, both fathers of young children, died at the scene, Johnson said.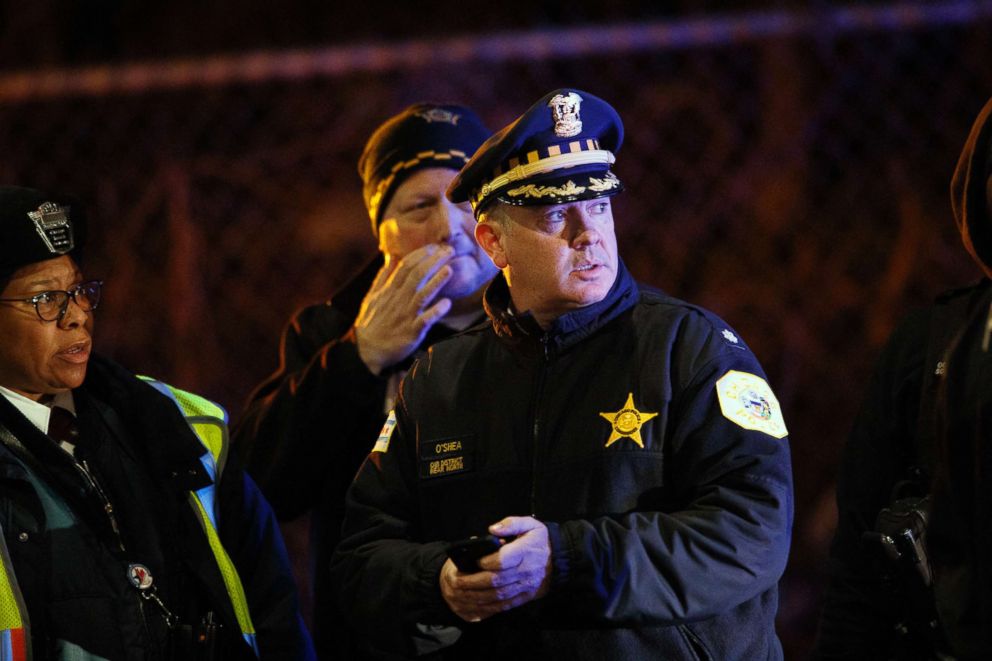 (MORE: 'I pray for our cops every day': Law enforcement deaths spiking, guns No. 1 cause)
The two officers were killed "doing the most dangerous thing any police officer can do, and that is to chase an individual with a gun," Johnson said.
A suspect was apprehended and a weapon was recovered, police said.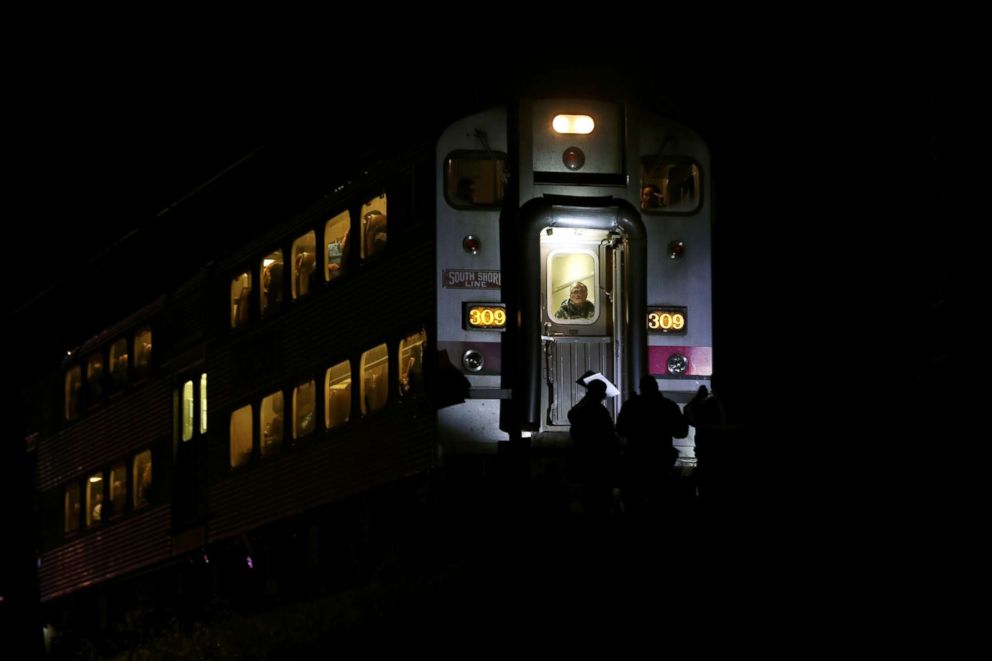 (MORE: Why 2018 could be an especially deadly year for cops)
"These brave young men were consumed by identifying a potential threat to their community and put the safety of others above their own," Johnson said.
Gary had been on the force for 18 months, and Marmolejo for 2 1/2 years, Chicago Police Department officials said.
Our city's heart is broken once again as we grieve two courageous souls that were lost last night protecting the innocent. PO Conrad Gary and PO Eduardo Marmolejo #RIP #ChicagoPolice @ChicagoCAPS05 pic.twitter.com/AR4WUWHscV

— Tom Ahern (@TomAhernCPD) December 18, 2018
(MORE: 24-year-old officer killed, K9 injured in shooting after traffic stop turns into chase: Police)
"This knocks you back on your heels," Chicago Mayor Rahm Emanuel told reporters.
"There are no words to express our grief, our sense of loss," Emanuel said. "We as a city have to measure up and remind them, they're part of our family."
The deaths come just one month after Chicago police officer Samuel Jimenez was fatally shot in the neck while trying to protect employees and patients during a shooting at Chicago's Mercy Hospital.
(MORE: 'He was a hero': Fellow officers mourn Chicago cop slain in hospital shooting)
Other police departments, as well as other Chicago police districts, are offering an outpouring of sympathy for the latest Chicago officers, members of the department's fifth district, killed in the line of duty.
Procession is approaching the @ChicagoCAPS05 5th District station where fellow officers will pay final respects and family members will join in the procession to the Medical Examiner pic.twitter.com/2ij52XqJV9

— Anthony Guglielmi (@AJGuglielmi) December 18, 2018
Our thoughts and prayers are with the family, friends, and Chicago Police Department colleagues of Officers Conrad Gary and Eduardo Marmolejo who gave their lives in the line of duty last night protecting the citizens of Chicago. pic.twitter.com/MDyu4IgkDj

— Oak Lawn EMS-Fire-Rescue (Official) (@OLEMSFIRERESCUE) December 18, 2018
Today our thoughts and prayers are with the @Chicago_Police Department and the friends and families of Officers Conrad Gary and Eduardo Marmolejo who were killed in the line of duty yesterday while searching for a suspect.

Godspeed brothers. #GoneButNotForgotten #ThinBlueLine pic.twitter.com/BvbyCtihdA

— NJSP – State Police (@NJSP) December 18, 2018
We offer our sincere condolences to the @Chicago_Police on the tragic loss of Officers Conrad Gary and Eduardo Marmolejo. Our thoughts and prayers are with CPD, Supt. Johnson and the families. @pcm_chicago pic.twitter.com/QyJRNy7817

— Chief James Kruger (@chiefkruger) December 18, 2018
The members of the 19th District stand with our colleagues in the @ChicagoCAPS05 th District at this terrible time. Our condolences to the families and friends of Officer Eduardo Marmolejo and Officer Conrad Gary. RIP Brothers. pic.twitter.com/C70yLF6Y8k

— Chicago Police 19th Dist – Town Hall (@ChicagoCAPS19) December 18, 2018
The 25th District would like to send our condolences to all the men and women of the 5th District. May you find comfort in this very sad time. Rest In Peace Officers Eduardo Marmolejo and Conrad Gary.
Commander Anthony J. Escamilla & the 025 District.

— Chicago PD 25th District (@CPD25thDistrict) December 18, 2018
Our hearts are heavy with the news of the line-of-duty deaths of two more brothers in blue. Sending our thoughts and support to @Chicago_Police and the families of Officers Conrad Gary and Eduardo Marmolejo. https://t.co/gnG3Ok0yLU

— NapervillePD (@NapervillePD) December 18, 2018