Five people were killed when a small plane crashed into a Southern California home on Sunday, officials said.
A two-story house in Yorba Linda caught fire when a large piece of the plane crashed into the roof and burst into flames, killing the pilot as well as four people who were in the house at the time. The pilot was the only person in the plane, officials said.
The Cessna 414A crashed about 12 miles away from where it took off at the Fullerton Municipal Airport, officials said.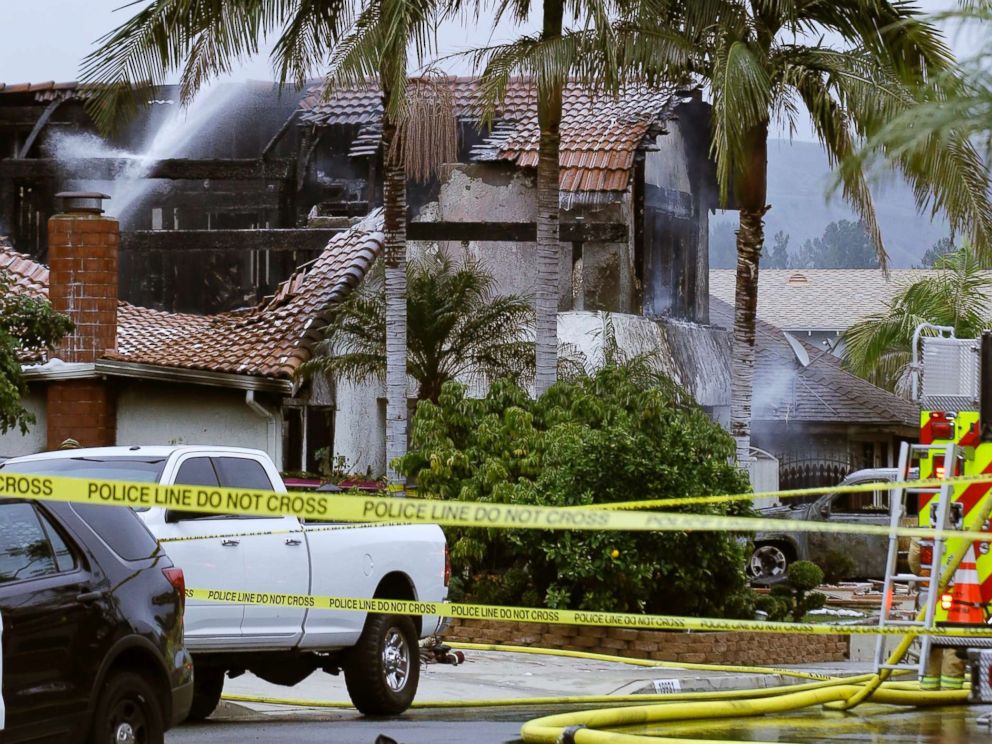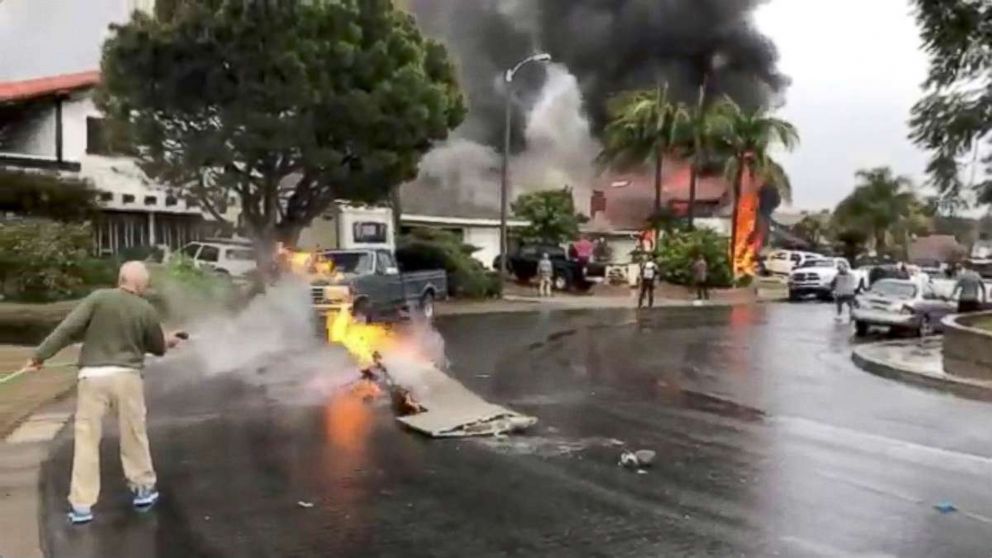 (MORE: Air ambulance helicopter crashes in Ohio killing all 3 on board)
Two other people were taken to a hospital with moderate unspecified injuries, officials said.
Residents in the area began to panic around 2 p.m., when the small plane appeared to break apart midair, scattering debris across the neighborhood, authorities said.
"It sounded like something exploded. It shook our house," Yorba Linda resident John Wolbart told The Associated Press.
Yorba Linda is located about 36 miles southeast of Los Angeles.
Pray for Yorba Linda ???? pic.twitter.com/FzJiq1KC5a

— K?y?l?e? ?p?e?a?r?c?e? (@808youth) February 3, 2019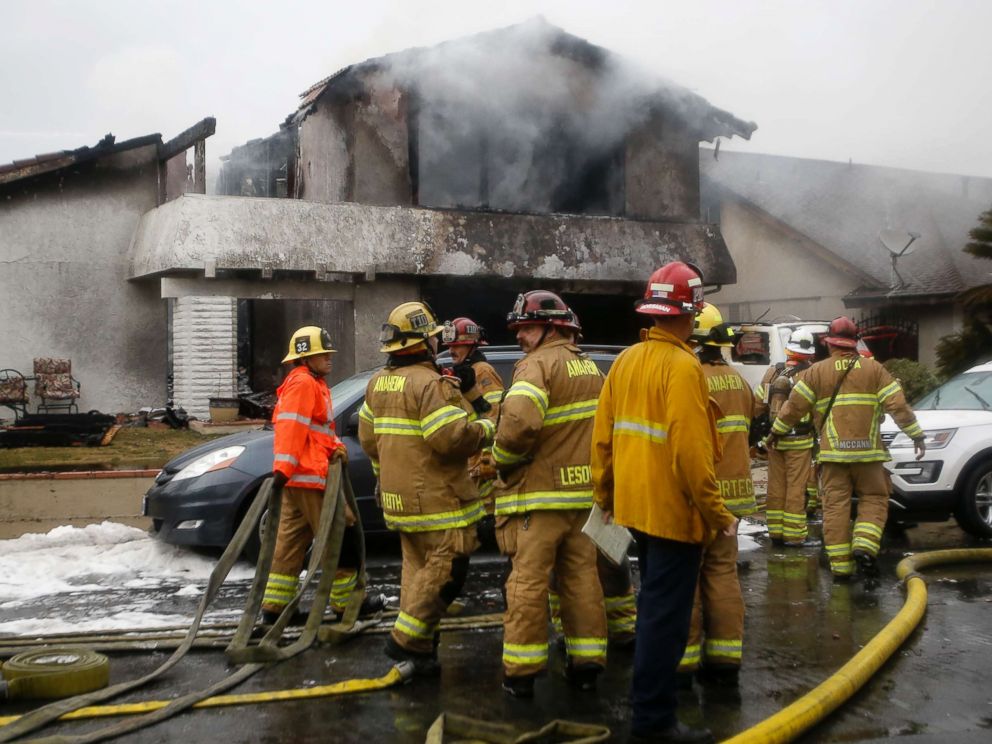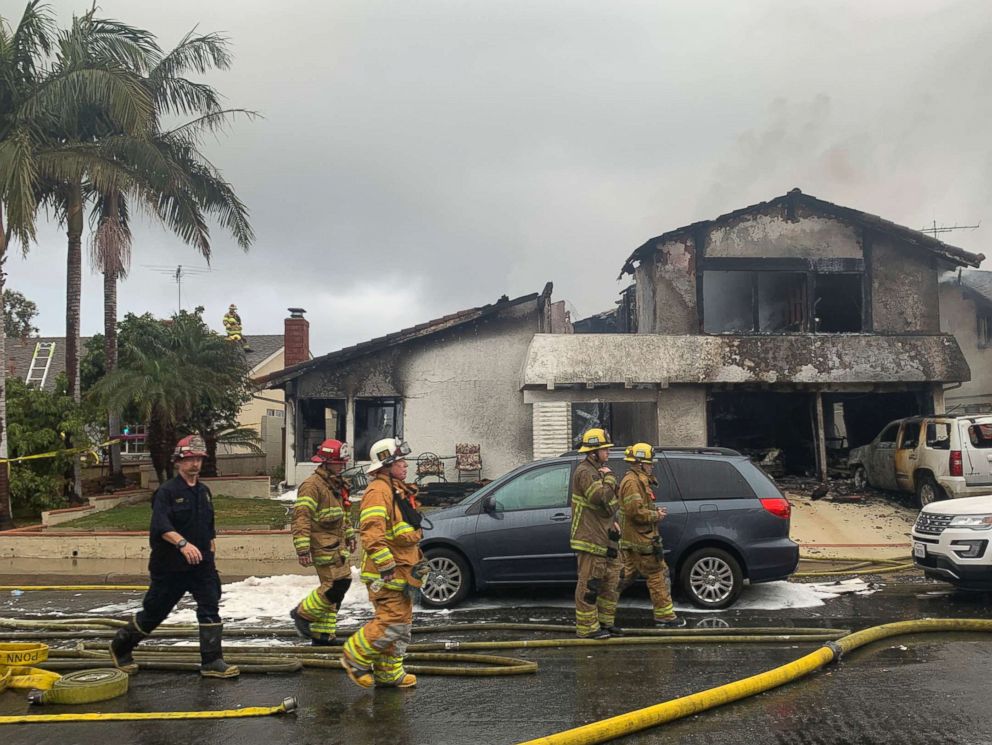 (MORE: Vintage plane erupts in flames after crashing onto freeway in Southern California)
Clint Langford, a neighbor, recalled hearing a low rumbling sound that got louder and louder right before the crash.
"It was scary," Langford told the AP. "And then all of a sudden — boom. It shook the house."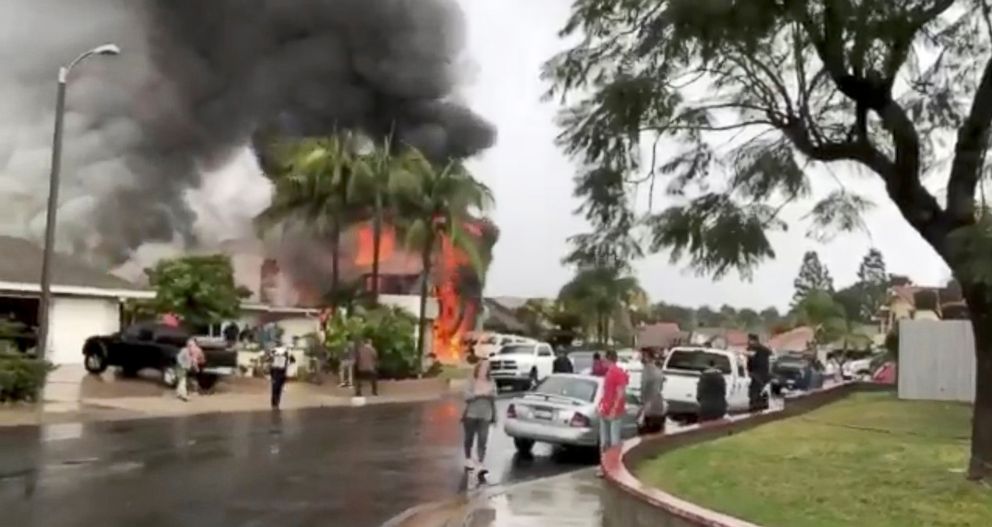 (MORE: 2 men dead in Ohio plane crash, with engine issues possibly the cause)
Authorities have not identified the victims but did say the pilot was male and the victims in the house were two males and two females.