FIFA has invited the boys soccer team trapped in a partly flooded cave in northern Thailand to attend the World Cup final in Russia — that is, if they are rescued in time.
Interested in
Thailand Cave Rescue?
Add Thailand Cave Rescue as an interest to stay up to date on the latest Thailand Cave Rescue news, video, and analysis from ABC News.
FIFA president Gianni Infantino sent a letter on Thursday to the head of the Football Association of Thailand, expressing his "deepest sympathies and support" to the families of the 12 boys and their soccer coach. Infantino said he's been "anxiously following the news" since the group disappeared inside the Tham Luang Nang Non cave in mountainous Chiang Rai province on June 23. He added that he was "greatly relieved to hear the good news" that all 13 were found alive on July 2.
"On behalf of the international football community, I would like to join you in expressing my deepest sympathies and support to the families of the players and coach, as well as my solidarity with the people of Thailand at this time of great concern," Infantino wrote. "We hope that, in some way, our words of support may help bring them a little peace and courage in these difficult moments of uncertainty and concern."
Infantino said having the Wild Boar soccer team and the coach at the World Cup final in Moscow on July 15 would "undoubtedly be a wonderful moment of communion and celebration."
"If, as we all hope, they are reunited with their families in the coming days and their health allows them to travel, FIFA would be delighted to invite them to attend the 2018 World Cup final in Moscow as our guests. I sincerely hope that they will be able to join us at the final, which will undoubtedly be a wonderful moment of communion and celebration," Infantino wrote.
The teammates, between the ages of 11 and 16, have reportedly asked the Royal Thai Navy members taking care of them in the cave about what has happened in the international soccer tournament since they got trapped.
The Football Association of Thailand posted Infantino's letter on Facebook and translated it into Thai.
(MORE: Former Thai navy SEAL dies while supplying soccer team trapped in flooded cave)
(MORE: Monsoon rains could damper rescue efforts to save soccer team in Thailand cave)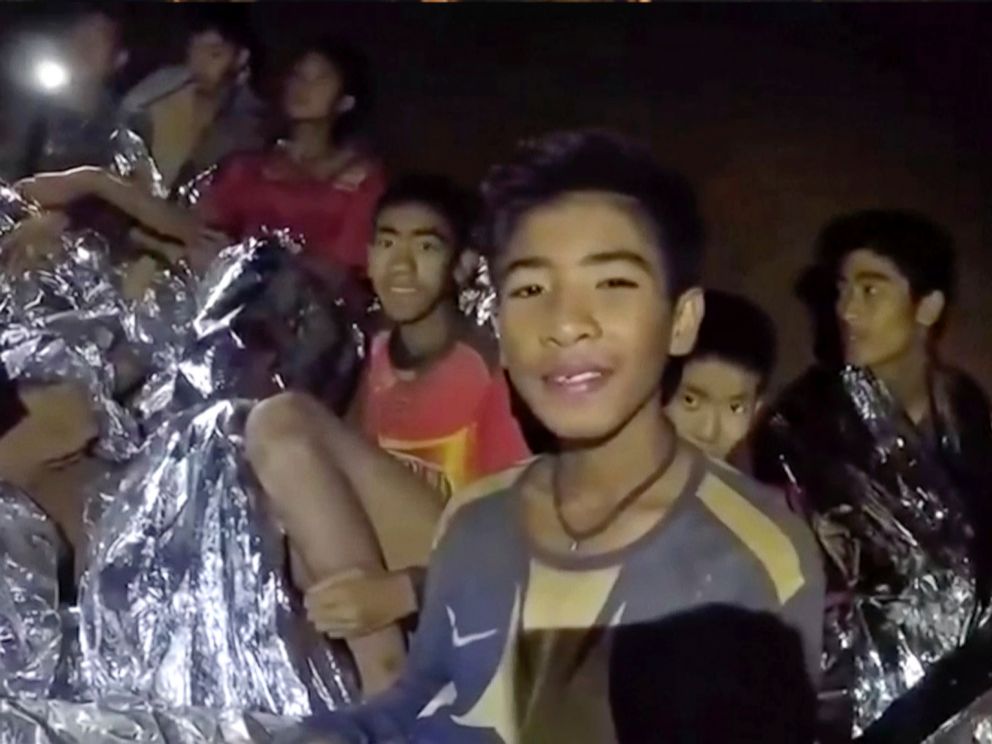 Thai officials are leading a massive rescue operation in Khun Nam Nang Non Forest Park involving more than 1,000 people, including specialists drafted from various nations such as Australia, China, Japan, the United Kingdom and the United States. Rescue crews have been working around the clock to drain the flooded passageways and chambers within the vast cave complex leading to the elevated slope where the boys and their 25-year-old coach remain stranded.
Seven members of the Royal Thai Navy, a medical doctor and a nurse have been looking after the group, providing them with food and medical assessments.
(MORE: A look inside the rescue effort to save soccer team trapped inside Thailand cave)
(MORE: Medics, supplies reach boys soccer team trapped in Thailand cave as rescue planning intensifies)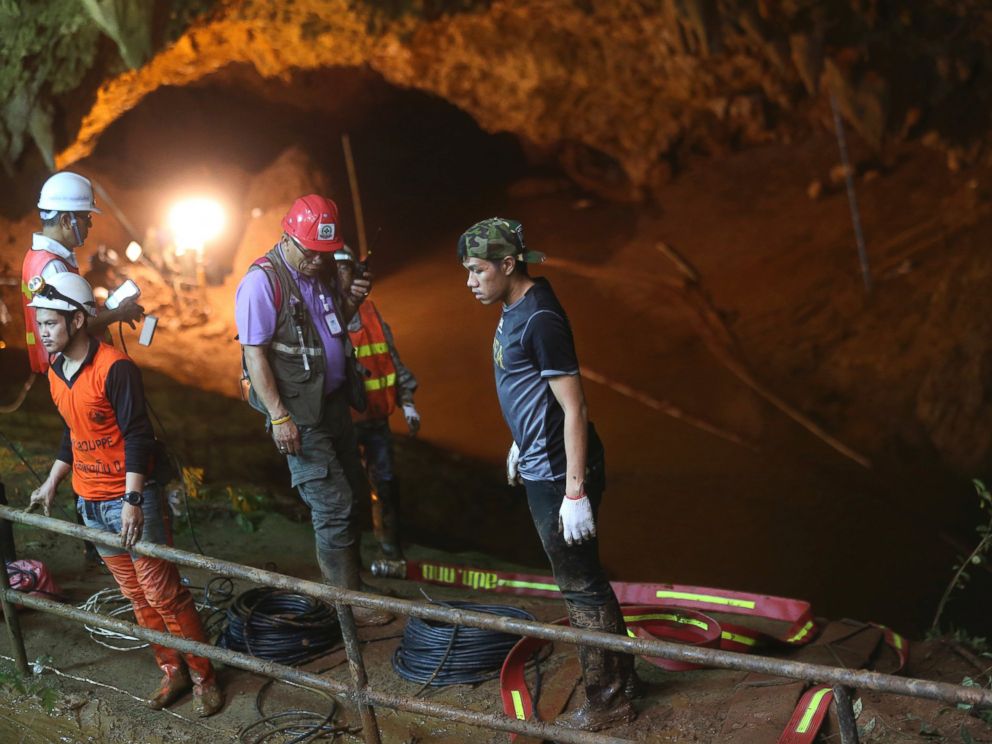 It's unclear exactly how and when rescuers will try to extract the group and Thai officials have cautioned that it could take "weeks or months." But mother nature might not allow for that length of time, with heavy seasonal rains forecast to hit the region this weekend.
Thai officials had said the boys were practicing breathing in diving masks in case heavy rain forces the group to swim and dive out the same way rescuers entered. But on Thursday, authorities told ABC News they are no longer pursuing that option amid concerns that something could go awry or the boys could panic underwater.
Instead, authorities said rescue crews will focus on pumping out water from the cave, drilling into the rock to widen some of the narrow passageways and scouring the region's rugged jungle-covered terrain for any natural shafts that connect to the cave network below.
"The current obstacles are the imminent rainfall and the narrow and slippery trails in the cave," the Thai government said in a statement Thursday. "Rescuers and doctors are constantly assessing the weather condition and the survivors' health in order to come up with an appropriate extraction plan."