A new storm system is moving into the Great Lakes and the Midwest on Wednesday one day after there were three tornadoes reported in Pennsylvania and flash flooding from Long Island to Westchester County, New York, and Connecticut.
Interested in
Weather?
Add Weather as an interest to stay up to date on the latest Weather news, video, and analysis from ABC News.
The severe weather could produce tornadoes, damaging winds and hail.
The threat for severe weather will be from Iowa to Michigan — with the biggest tornado threat in Wisconsin.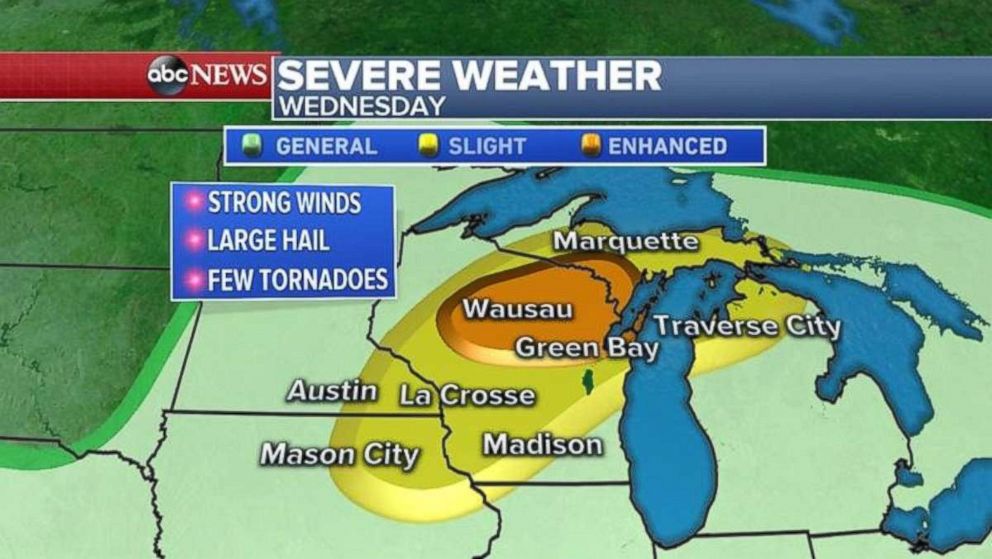 In the Southwest, several states are dealing with rain from the remnants of Hurricane Rosa.
Phoenix saw 2.36 inches of rain on Tuesday, almost four month's worth of rain for the city and wettest day on record for October.
A new storm system will hit the Southwest on Wednesday and bring severe weather and more flash flooding to the Southwest.
Damaging winds, with hail and flash flooding, are possible around Las Vegas.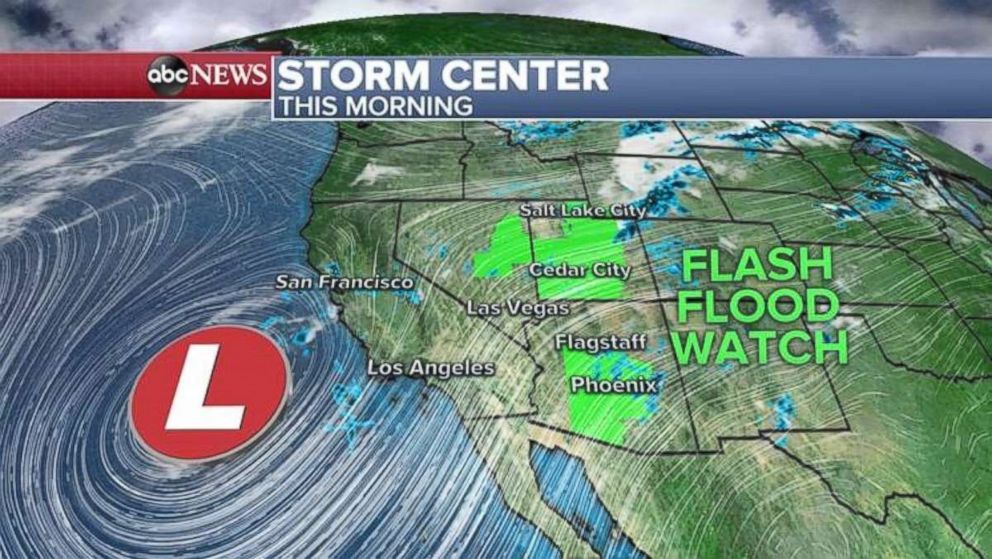 Rain will move into San Francisco and Los Angeles on Wednesday morning and afternoon with thunderstorms possible in parts of California. The Sierra Nevada Mountain range could see the season's first snowfall above 9,000 feet.
Flood watches continue to be in place Wednesday morning from Arizona to Utah.
Summer in October
Temperatures near 90 degrees are expected Wednesday in St. Louis while Chicago will be in the mid-80s with enough humidity to make it feel like it's the middle of August. A few record highs are even possible in the Midwest on Wednesday.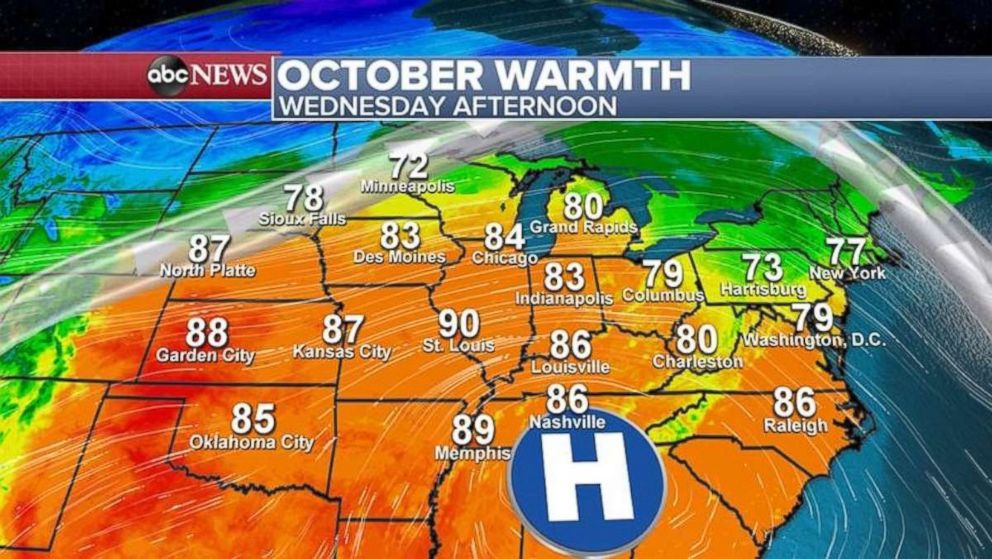 The core of the heat moves into the East Coast by Thursday, with temperatures near 90 degrees from Atlanta to Raleigh, North Carolina, to Washington, D.C. The temperature will reach close to 80 degrees in New York City.