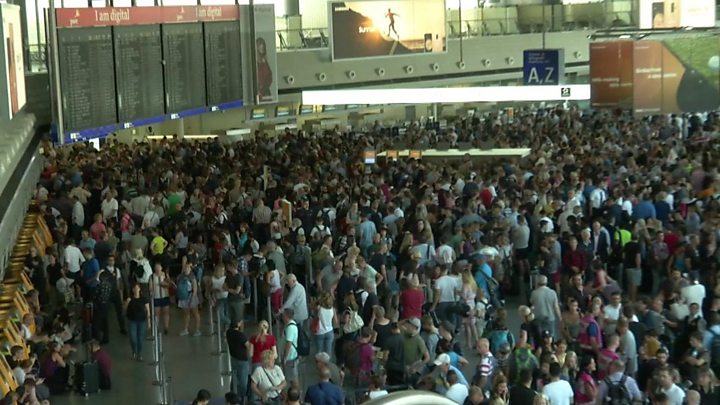 Parts of Frankfurt Airport were evacuated on Tuesday and dozens of flights cancelled after a French family of four got past security despite a positive test for explosives.
Police blamed "an error by a security officer".
It led to boarding being halted and a partial evacuation of Terminal 1.
The family were later found, questioned and allowed to travel on. A police spokeswoman said one of them had not fully completed security checks.
Police did not clarify what had triggered the positive explosives test.
A similar incident on 28 July at Munich Airport caused 300 flights to be cancelled, affecting 30,000 people.
New scanners could ease airport liquid ban
Flight diverts over 'disruptive passenger'
Travellers at Frankfurt Airport – Germany's largest – are now facing cancellations and long queues to re-enter the departure area. More than 49 flights have been cancelled, German media report.
Passengers earlier complained of confusion and lack of information during and after the evacuation.