Gordon is tearing through the South with heavy rain and dangerous flooding after making landfall just west of the Alabama-Mississippi border Tuesday night.
Interested in
Hurricanes?
Add Hurricanes as an interest to stay up to date on the latest Hurricanes news, video, and analysis from ABC News.
The storm killed a child in Pensacola, Florida, when strong winds toppled a tree on his family's mobile home.
(MORE: Tropical depression 101: With hurricane season in full swing, here's everything you need to know about this tropical cyclone)
Gordon made landfall as a tropical storm with winds of 70 mph. It never became a hurricane, as it was 4 mph short of reaching the required classification of 74 mph winds.
Tropical Storm #Gordon made landfall just a few miles east of us. Here's a look inside the eye wall. Gusts to 78 mph clocked at Fort Morgan, Alabama in the storm. 56 mph gusts in Pascagoula
Facing down Tropical Storm #Gordon. Good Times! #alwx @spann @JimCantore @JWatson_Wx @GregNordstrom pic.twitter.com/fLpO36LLJZ

— Johnny Parker (@JohnnyParker012) September 5, 2018
(MORE: Preparing for an approaching hurricane and other things you need to know about them)
As Gordon weakened to a tropical depression Wednesday morning, the storm left about 38,000 customers without power across Alabama, Mississippi and Florida.
Even though Gordon is weakening, it is also slowing down and dumping heavy rain as it moves north.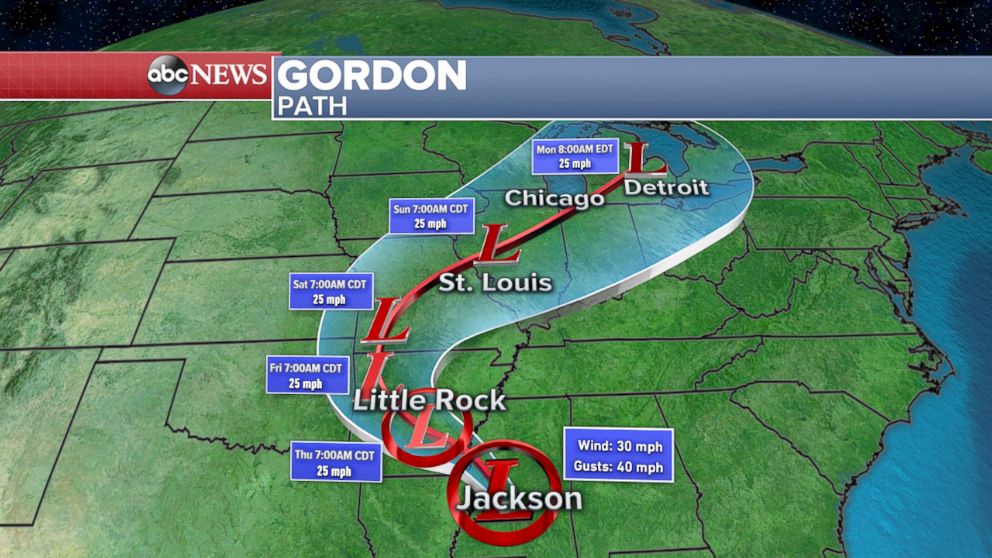 Up to 10 inches of rain fell in southern Alabama and the Florida Panhandle.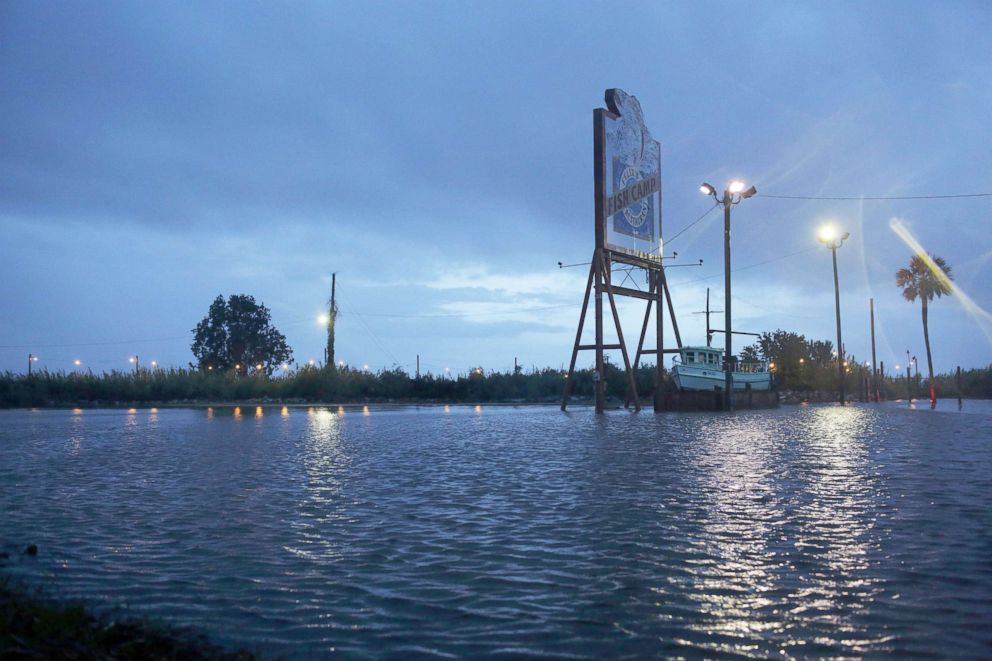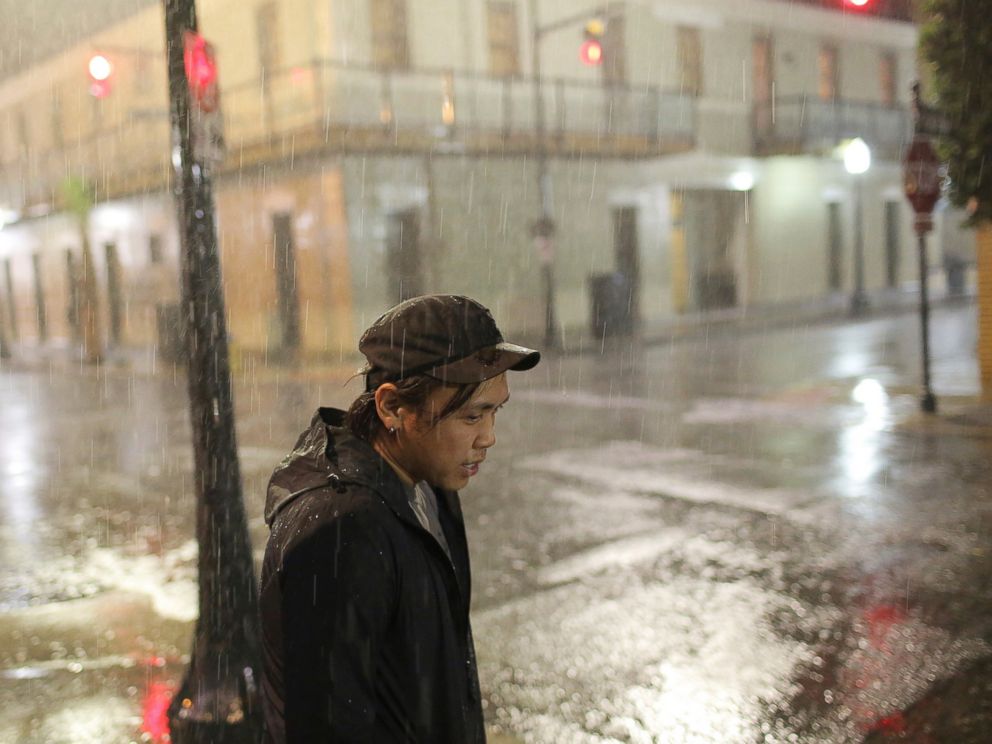 By Thursday morning the rain will move into Arkansas with flooding possible there throughout the day.
(MORE: 2018 Atlantic hurricane season is now underway: What experts say is in store)
Some areas in Arkansas, Missouri, Iowa and Illinois may get as much as a foot of rain.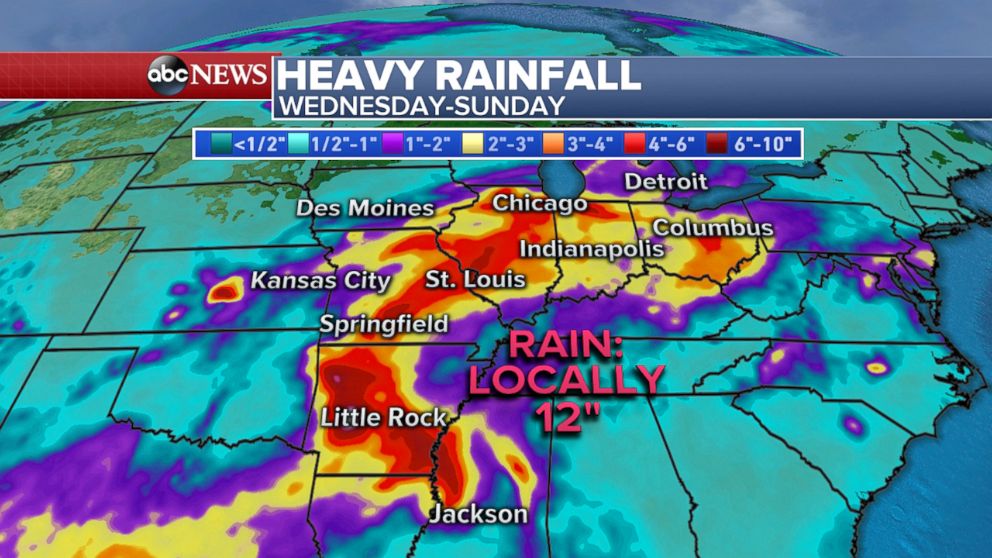 ABC News' Briana Montalvo contributed to this report.