As Hurricane Florence pummels towards the Carolinas and neighboring states, many residents are bracing for what officials are calling "the storm of a lifetime," and its anticipated catastrophic flooding, storm surge and damaging winds.
Interested in
Hurricane Florence?
Add Hurricane Florence as an interest to stay up to date on the latest Hurricane Florence news, video, and analysis from ABC News.
The impending storm — which is expected to make landfall Friday morning — has prompted mass evacuations in coastal areas and is forecast to be one of the strongest hurricanes to hit the area in years.
MORE: Hurricane Florence expected to cause dangerous inland flooding: How to prepare
"This will likely be the storm of a lifetime for portions of the Carolina coast," the National Weather Service spokesperson in Wilmington, North Carolina, said late Tuesday night. "I can't emphasize enough the potential for unbelievable damage from wind, storm surge, and inland flooding with this storm."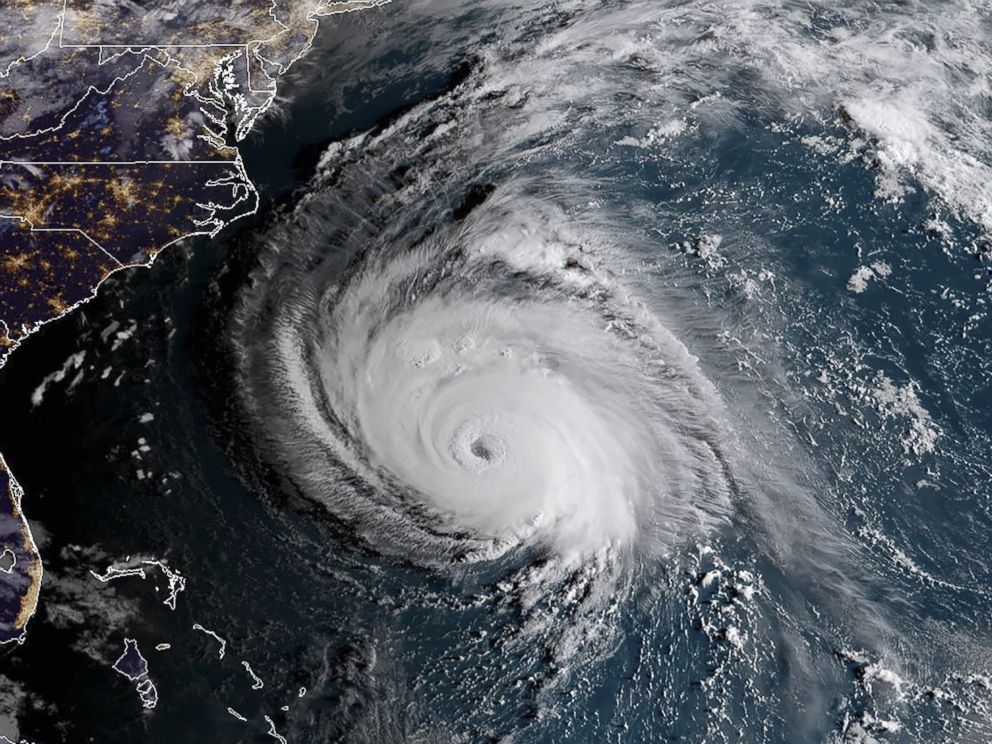 For those out of the path of the storm looking to help those impacted, it can be difficult to navigate the slew of humanitarian organizations and charity networks out there that are promising relief and aid for those impacted by the storm. Below is a roundup of all of the organizations that have been approved by the nonprofit group Charity Navigator as highly-rated organizations that are currently responding to areas affected by Florence.
MORE: Couple offers shelter to Hurricane Florence evacuees 1 year after hosting 26 fleeing Irma
The American Red Cross
The American Red Cross has already mobilized more than 1,500 disaster workers to aid in the relief efforts as residents hunker down or flee ahead of Florence. The American Red Cross is currently taking donations to aid in their response efforts — specifically for those affected by Florence — here.
More than 1,500 Red Cross disaster workers are helping #HurricaneFlorence relief efforts. Some 80 emergency response vehicles and more than 120 trailers of equipment and relief supplies have been deployed. https://t.co/qdcmKzW2pw pic.twitter.com/cDx2xOeaiP

— American Red Cross (@RedCross) September 13, 2018
Americares
The health-focused disaster relief organization, Americares has already deployed a response team to North Carolina ahead of Florence.
"The storm is on track to make a direct hit on the East Coast and impact much of the southern United States in the coming days," Americares Director of Emergency Response Brian Scheel said in a statement Monday. "Our response team has been activated and is ready to meet the immediate health needs in affected communities."
They are currently collecting donations for emergency medicine and other supplies specifically for those impacted by Florence here.
#Florence: "Highly-rated charities providing aid and support in the Carolinas" @CharityNav—incl. us! "#Americares response team is ready to meet the immediate health needs in the affected communities," says Brian, our Emergency Response Dir. Our profile https://t.co/zx2Zct49Fd

— Americares: Improving Health (@Americares) September 13, 2018
North Carolina Community Foundation
The North Carolina Community Foundation (NCCF) is a local humanitarian organization based in North Carolina that partners with local charities that support the community — and is still ranked as a highly-rated charity currently providing aid to the Carolinas ahead of Florence.
You can learn more about how to support their relief efforts on the ground on their website.
We invite you to give to the NCCF Disaster Relief Fund, which will grant to nonprofit programs supporting Hurricane Florence victims in our state. All resources go to granting; we hold nothing back for administration. https://t.co/FuNFBnQIAF pic.twitter.com/1oXPSGnTWl

— NC Community Foundation (@NCCF) September 13, 2018
MORE: Why you might want to think twice before trying this viral quarter hack to save your frozen food in a hurricane
GlobalGiving
The nonprofit crowdfunding organization GlobalGiving, which supports grassroots charity projects on the ground in areas affected, has launched a Hurricane Florence relief fund.
The fund will support immediate relief efforts such as food, water, and medicine but also invest in longer-term recovery projects to help residents rebuild their community after the storm recedes.
As #HurricaneFlorence continues on its path toward the Carolinas, we're hoping for the best but preparing for the worst. We've launched a relief fund to support local responders ready to deliver aid when and if the need arises. #DisasterRecoveryNetwork https://t.co/Q4pZIP1mSt

— GlobalGiving (@GlobalGiving) September 12, 2018
For animals: American Humane and the Charleston Animal Society
When these storms hit, animals — especially those in a shelter — are often extremely vulnerable as residents evacuate. If you are looking to help with the relief efforts for pet shelters, the national nonprofit organization American Human and the local Charleston Animal Society are both highly-rated organizations aiding in the Florence relief efforts specifically for four-legged residents of Virginia and the Carolinas.
UPDATE: American Humane's team of first responders coordinated an evacuation of 72 cats out of the path of #HurricaneFlorence. Our teams are ready to help the millions of animals still at risk. Please make an emergency gift today. https://t.co/Nm7rq9mvxp pic.twitter.com/be3DGme1ad

— American Humane (@AmericanHumane) September 12, 2018