Hurricane Florence, a powerful Category 3 storm, is closing in on the Southeast, bringing threatening winds, a high storm surge and tons of rain.
Interested in
Hurricane Florence?
Add Hurricane Florence as an interest to stay up to date on the latest Hurricane Florence news, video, and analysis from ABC News.
Florence is expected to bring catastrophic flooding and may dump as much as 40 inches of rain in North Carolina alone.
Here's the latest timeline:
— Winds will begin to increase along the southern North Carolina coast through Thursday morning with rain also beginning to overspread many coastal areas by later Thursday morning and into the afternoon.
— By Thursday evening, heavy rain will begin to impact parts of the NC coast with increasing winds and some showers. Sustained winds will be 50 to 60 mph in cities such as Wilmington.
— Storm surge will continue to increase along coastal areas, particularly northeast of Wilimington
— With the current forecast track, there is potential for a landfall sometime Friday afternoon as the storm is approaching the southern NC coast.
(MORE: Hurricane Florence nears Southeast coast: Tips to keep in mind if you're evacuating)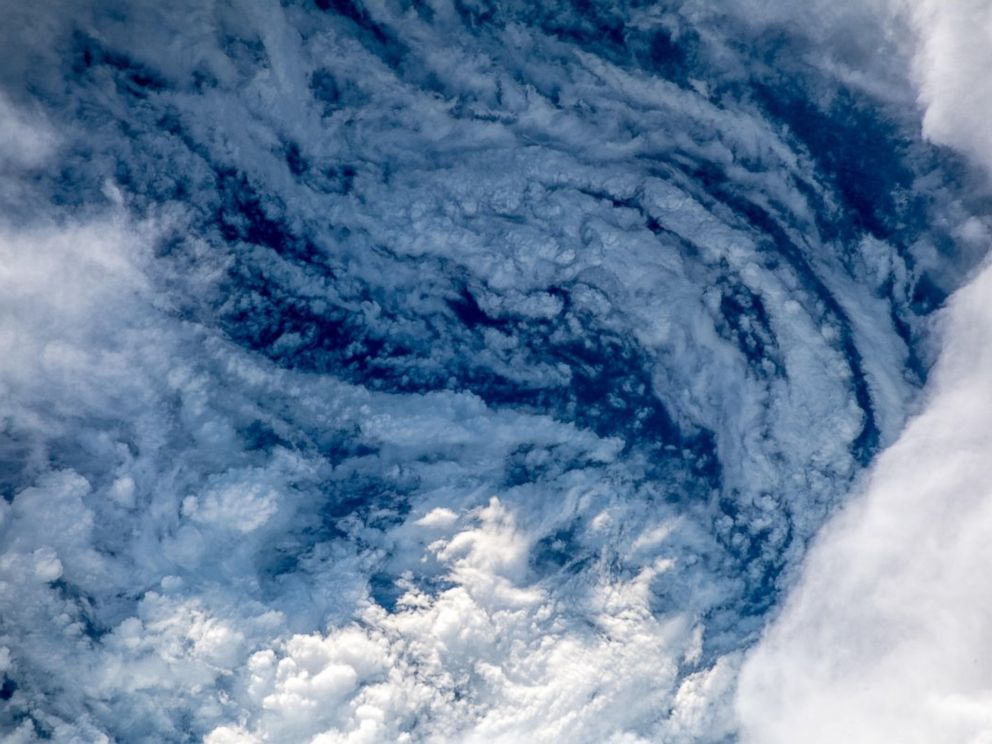 — Tornadoes are possible as the storm meanders near or over the Carolinas.
— Florence is forecast to stall near the South Carolina/North Carolina coastline into Friday night and then drift towards Myrtle Beach, South Carolina. Florence will likely weaken to a Category 1 storm Friday or Saturday.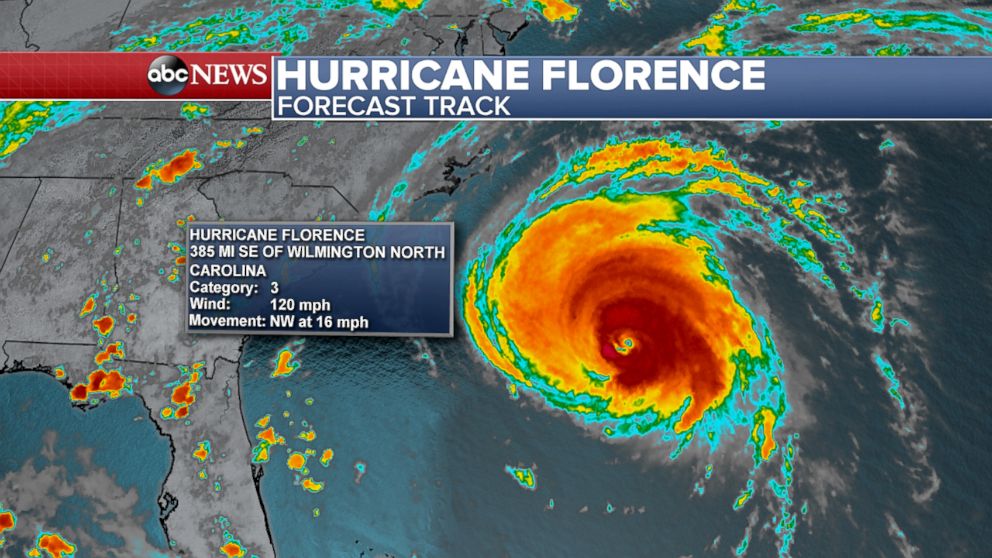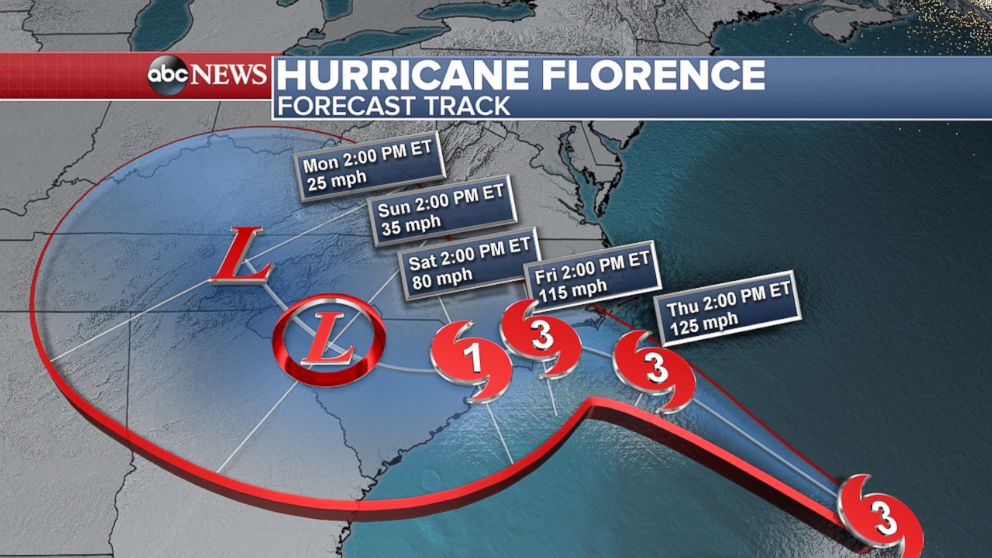 (MORE: Hurricane Florence prompts widespread coastal evacuations: 'We don't want to gamble with a single South Carolina life,' governor says)
— Where the storm ultimately makes landfall is irrelevant. The impact will still be extreme for the Southeast.
— Hurricane conditions are expected late Thursday night into Saturday morning.
— Winds could exceed 80 mph from Thursday to Saturday.
— The life-threatening rain may last for days, flooding tens of thousands of structures, North Carolina Gov. Roy Cooper said Wednesday.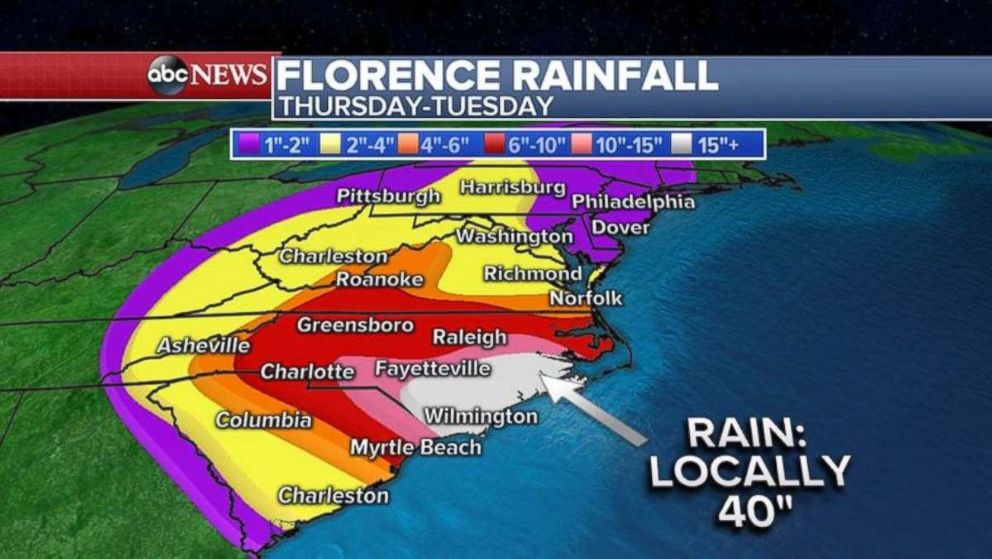 — Storm surge is also a major concern, potentially reaching 13 feet in parts of North Carolina.