A tropical storm watch has been issued for the big island of Hawaii as Hurricane Hector bears down on the state.
Interested in
Hurricanes?
Add Hurricanes as an interest to stay up to date on the latest Hurricanes news, video, and analysis from ABC News.
Hurricane Hector is now a Category 4 hurricane with maximum sustained winds of 130 mph.
It looks like Hector will continue to slowly weaken as we head through the next 24 to 48 hours as it approaches the Big Island.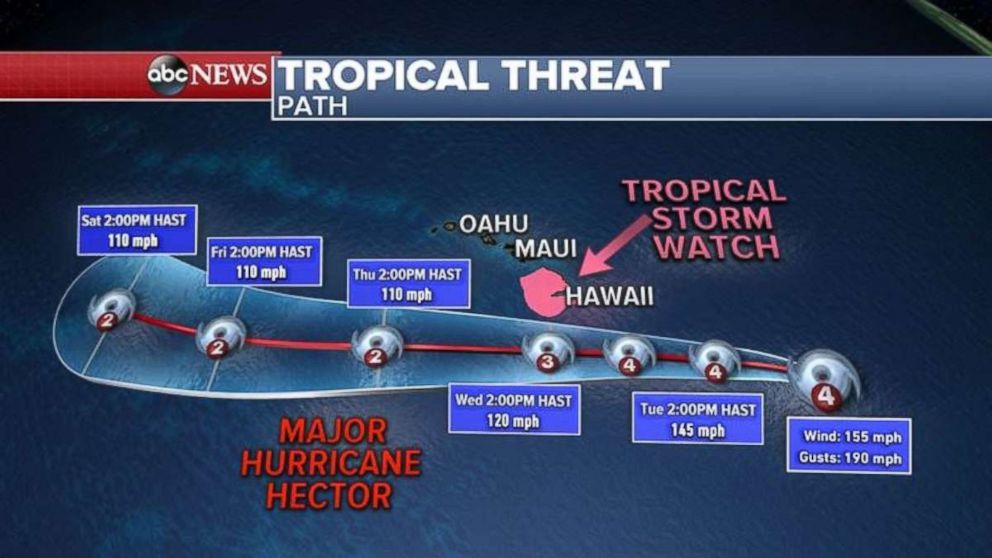 Hawaii will begin feeling gusty winds and rain bands from Hector Tuesday night into Wednesday. Because Hector is so small, not much damage or significant impact is expected.
The National Hurricane Center issued a tropical storm watch for the Big Island just in case some rain bands reach the island.
Active Pacific Ocean
A tropical storm warning has been issued for Mexico as Tropical Storm Ileana, with maximum sustained winds of 50 mph, brings heavy rain and gusty winds to the country's western coast. Some areas could see up to 5 inches of rain.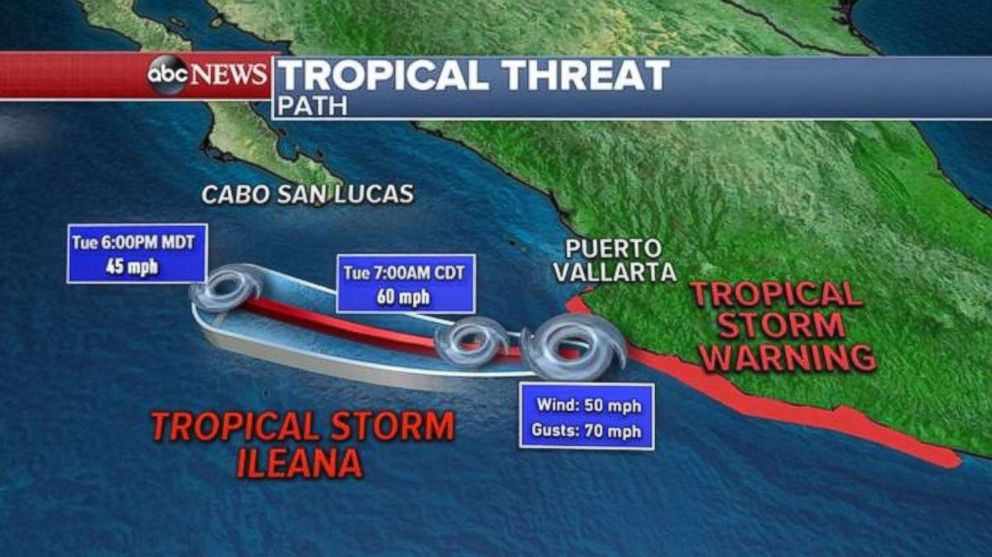 Hurricane John currently has maximum sustained winds of 90 mph, and will move northwest, parallel to Baja California, as it strengthens into a major hurricane by Wednesday morning. At this point it is expected to miss the major resort of Cabo San Lucas. There are no warnings or watches associated with this hurricane at the moment.
Tropical Depression 13 has strengthened into Tropical Storm Kristy, with winds of 50 mph.