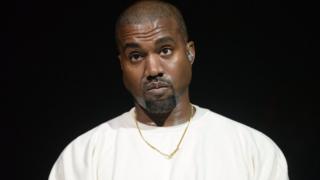 Kanye West says he's "distancing" himself from politics.
On Twitter the rapper claims he's being "used to spread messages I don't believe in."
He has been a vocal supporter of President Trump but this decision appears to centre around a campaign he was linked to known as Blexit.
Run by Conservative commentator Candace Owens it encourages black Americans to quit the Democratic party.
She claimed the musician had designed clothing for the campaign, something which the rapper has now denied.
The rapper tweeted: "My eyes are now wide open. I am distancing myself from politics and completely focusing on being creative."
It seems Kanye West intends to step away from politics altogether now.