A snowstorm is pounding the Midwest Monday as the Midwest and Northeast brace for brutally cold temperatures this week.
The Midwest may see its coldest air since the mid-1990s early Wednesday.
In Minnesota, wind chills could be as low as minus 35 degrees Monday night and as low as minus 65 degrees Tuesday into Thursday morning, the National Weather Service warned.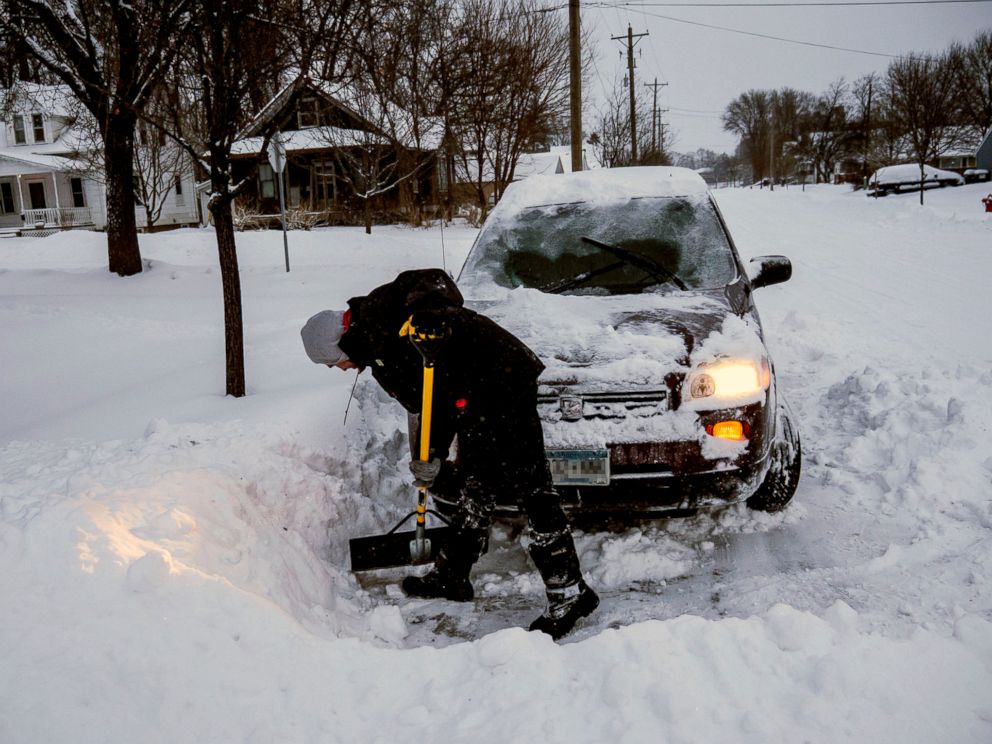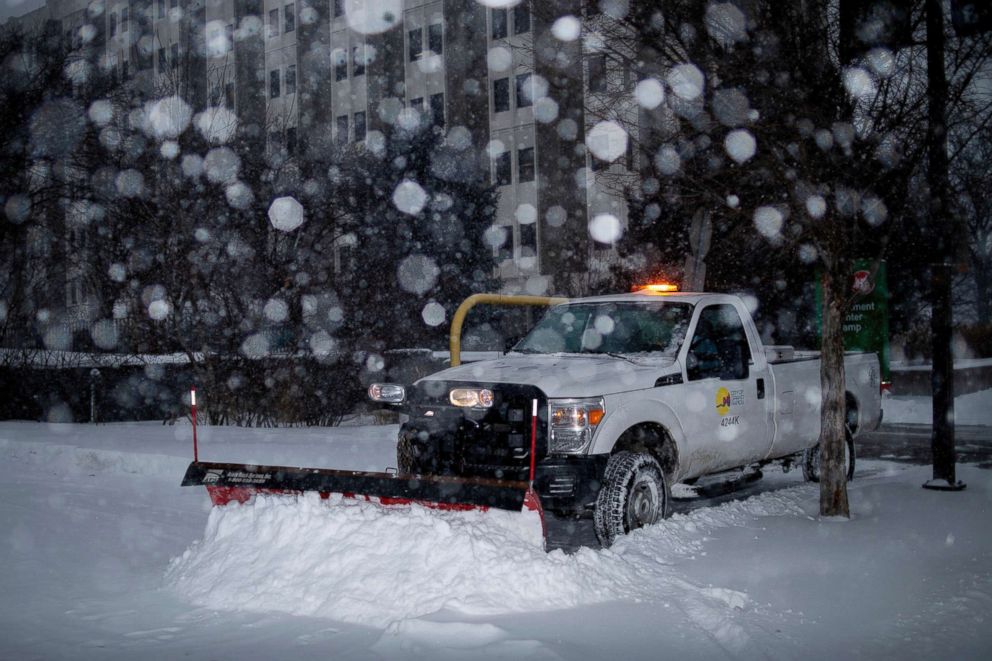 A snow emergency
All Minneapolis public schools are closed Monday and the city has declared a snow emergency due to the heavy snow pounding the area.
There were over 100 car crashes in Minnesota Monday morning, the state patrol said.
RT @MSPPIO: Highway 694 at 10th Street in Oakdale is now open. pic.twitter.com/ZT6YsiVQBI

— MN State Patrol (@MnDPS_MSP) January 28, 2019
A state of emergency was declared in Wisconsin.
Due to severe winter weather, I have declared a State of Emergency throughout the State of Wisconsin. I want to make sure all state assets are available, including the Wisconsin National Guard if needed, to help communities across the state and keep people warm and safe. pic.twitter.com/U9fy4FPygh

— Governor Tony Evers (@GovEvers) January 28, 2019
It is really coming down in Sheboygan. Another 2-3″ likely this afternoon there. pic.twitter.com/0NQ5VSmDKi

— Mark Baden (@Mark_Baden) January 28, 2019
The snow forecast
The storm is moving east throughout the day. The snow is ending from Wisconsin to Chicago Monday afternoon and will push across the Great Lakes, covering Michigan with snow, before reaching the Northeast Tuesday.
Wind is whipping at the Cadillac Post. Visibility is poor in places. pic.twitter.com/AmnU9GA48y

— @MSPNorthernMI (@mspnorthernmi) January 28, 2019
Another example of why it's important to take it slow on the ice and snow. Thankfully no injuries and driver was able to get himself out of his vehicle. pic.twitter.com/hbNF2odymp

— Sgt. Ron Galaviz (@ISPFortWayne) January 28, 2019
The same storm will head south and is set to bring slippery roads to Atlanta and Birmingham Tuesday morning.
Overnight Monday into Tuesday rain will change to an icy mix and snow even as far south as Mississippi and Louisiana when temperatures dip below freezing.
City government offices in Atlanta will be closed Tuesday, the mayor said.
(MORE: How to stay safe in the cold as frigid temperatures hit)
By Tuesday night the storm will move across the Northeast and Mid-Atlantic with rain changing to snow from North Carolina to Maine.
Six to 12 inches of snow could hit parts of the interior Northeast before the storm leaves Wednesday morning.
New York City, Washington and Boston will likely just see rain.
(MORE: What you need to know about winter storms)
Brutal cold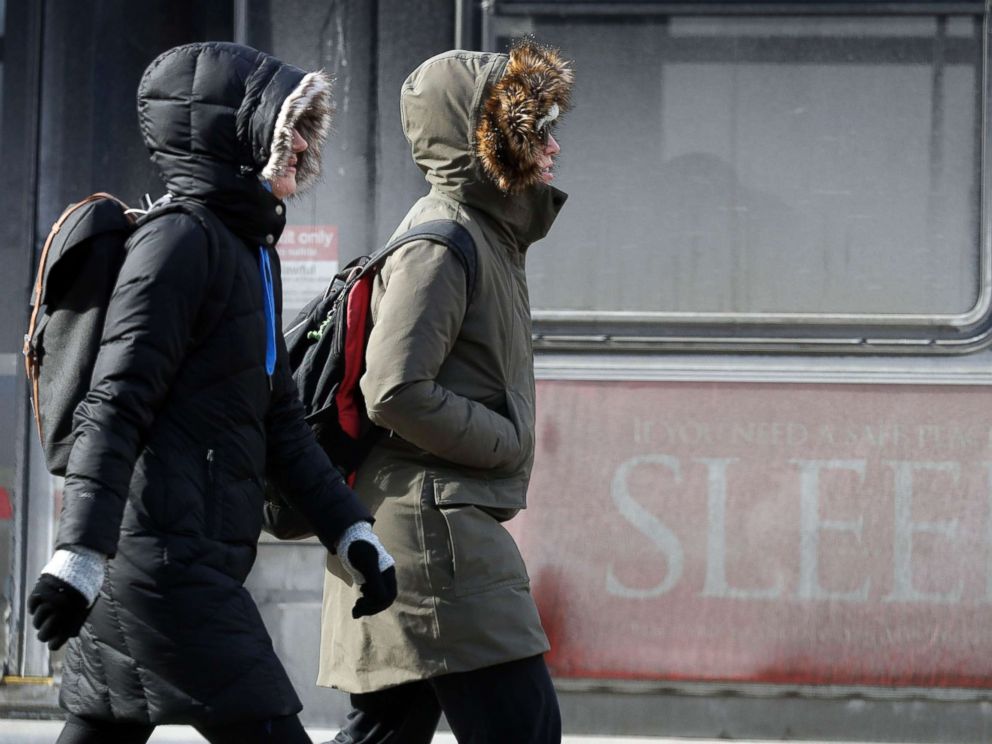 Following that winter storm, extremely dangerous cold weather is headed to the Midwest and Northeast.
Several daily record lows are expected to be broken in the Midwest on Wednesday morning, where temperatures may be the lowest in over 20 years.
Winds chills are forecast to plummet Wednesday to minus 51 in Minneapolis, minus 47 degrees Chicago, minus 32 in Detroit and minus 43 in Des Moines.
It doesn't ice over too often
but when it does, the #ChicagoRiver creates some cool images. #Chicago #Chiberia #Ice #Frozen #ItsCold pic.twitter.com/SMcQG15E8Z

— Patrick Rooney (@patrickrooney) January 28, 2019
It's cold outside, Chicago. We need your help now and during this impending cold streak; check on your neighbors, especially the elderly and those in need, make sure the heat is on, always safely using space heaters. Call 311 for help finding a warming center.

??: @NicholasLEby pic.twitter.com/ZiQ990E6Fy

— Chicago Police (@Chicago_Police) January 26, 2019
That cold air is likely to spread into the Gulf Coast and East Coast, where the wind chill in Atlanta may reach 16 degrees and New York City's wind chill may be just 1 degree.