As California police are working to identify the killer of her husband — a U.S. Marine who dreamed of becoming a drill sergeant — Alexia Truax held her baby boy and said she doesn't know how she'll ever explain to him that his father is dead.
Marine Sgt. Christopher Truax, 21, was found shot dead early Friday morning in the San Diego suburb of Lemon Grove after sheriff's deputies discovered him lying in the middle of the road, next to a car with a woman at the wheel, according to the San Diego County Sheriff's Office.
"Please help find them and figure out why they did that to him," a tearful Alexia told ABC affiliate station KGTV in San Diego.
Truax was found shot just after 12 a.m. on Friday, and was pronounced dead after deputies and firefighters tried in vain to save his life, the sheriff's office said in a statement.
No arrests have been made and homicide investigators were attempting to identify Truax's killer on Tuesday.
Investigators questioned the woman found at the scene. She was in the driver's seat of a blue Chrysler 200, but she is not a suspect in Traux's slaying, according to sheriff's officials.
Sheriff's officials would not disclose the relationship between the woman and Truax.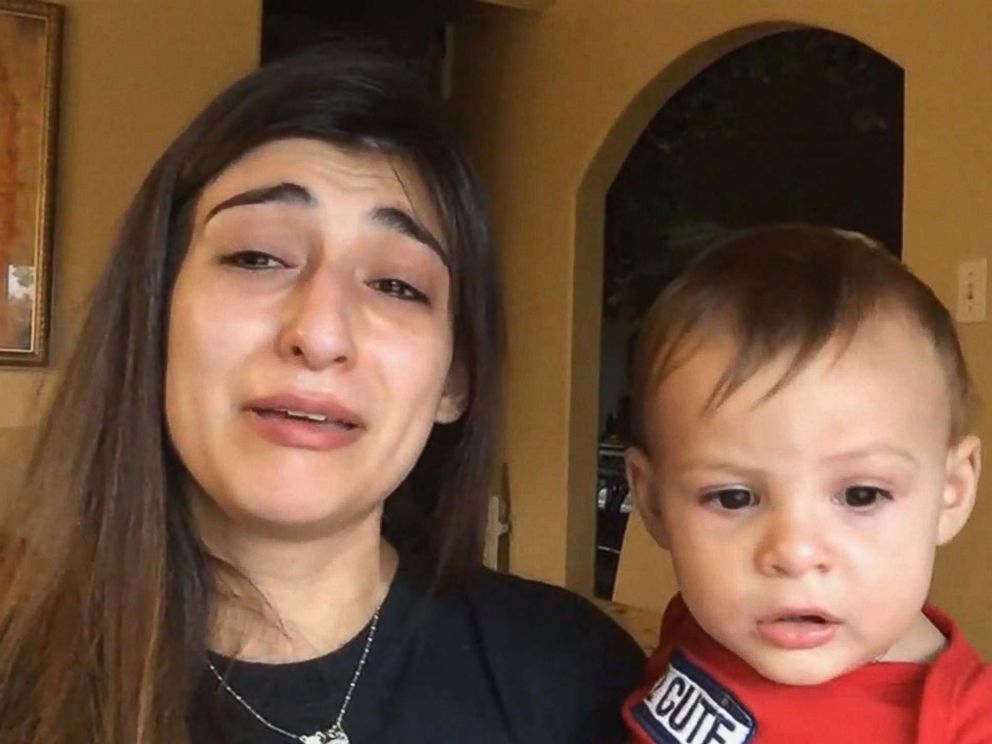 Alexia Truax said she did not know the woman who was with her husband when he was found shot by deputies.
(MORE: Marine Killed by Cops Linked to 2 Deaths)
She said she and her husband were married on April 20, 2017, and that their child was born last September.
"I don't know how to tell him or explain to him that his father isn't here," Alexia Truax, told KGTV of her year-old son, Chris. "That's the main thing that's hurting me the most."
She said her husband was taking classes at Marine Corp Station Miramar, near San Diago, and that his dream was to become a Marine drill instructor.
(MORE: After a 3-year engagement, bride surprises Marine veteran with stunning wedding)
Alexia Truax moved back to her home state of Texas while her husband pursued his ambitions. She said she learned of her husband's death when his Marine colleagues started calling her to express condolences.
"His best friend started calling me and telling me that Marines were going to show up at my apartment, so I needed to be ready," she said.
Sgt. Truax, who was raised in the upstate New York town of Horseheads, joined the Marines after graduating from Horseheads High School in 2014.
(MORE: Enter headline of content here)
He was assigned to the Marine Wing Support Squadron 373s as a food service specialist, Lt. Col. James Bauch, commander of the squadron, said in a statement.
"We join Sergeant Christopher Truax's family in mourning the loss of a loved one," Bauch said in his statement. "He was a valued brother-in-arms to all who served with him, and will be missed. We wish them comfort as they navigate the difficult days ahead."
In a Facebook post, Alexia Truax wrote of her husband's death, "This hurts so much. I can feel it in my chest, my heart aches .. I'm so crushed."
"He always tried putting a smile on my face," she told KGTV of her husband. "He always tried so hard for me and the baby."