As North Carolina continued to reel in the aftermath of Hurricane Florence making landfall, Gov. Roy Cooper said first responders were working hard to evacuate people near rivers.
Interested in
Hurricane Florence?
Add Hurricane Florence as an interest to stay up to date on the latest Hurricane Florence news, video, and analysis from ABC News.
"This storm is slowly and painfully grinding across our state. Our main worry is water and flooding. With every inch of rain, our rivers rise and we'll see significant flooding on into next week — could be of historic proportions. … Our No. 1 concern right now is the safety of our people here," Cooper told ABC News' David Muir Friday.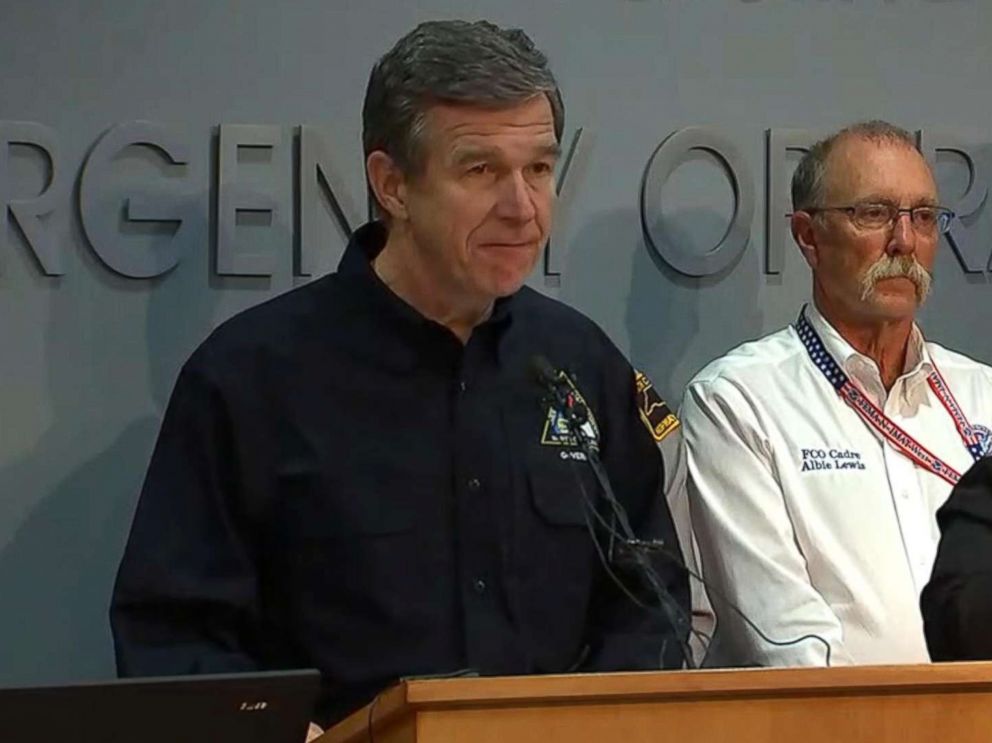 Cooper said the state was getting forecasts of rivers being higher than they were during Hurricane Matthew in 2016 when North Carolina saw significant flooding across the state.
At least five fatalities were reported Friday because of Florence, including a mother and infant. Preliminary reports show more than 30 inches of rain in Atlantic Beach, North Carolina, according to the U.S Geological Survey. If confirmed by the National Weather Service, this number would break the state record for rainfall from a tropical cyclone.
(MORE: Hurricane Florence by the numbers: 4 dead, more than 800K without power, strongest wind gust in 60 years hits Wilmington)
"We're seeing potential for flooding in counties that haven't seen flooding in recent years and we're looking at 500- to 1000-year rain and flood events here in North Carolina. Our preparation is now having to turn to determination and we're going to work hard to recover and recover quickly," Cooper said. "North Carolinians are resilient and we're going to pull together and get this thing done."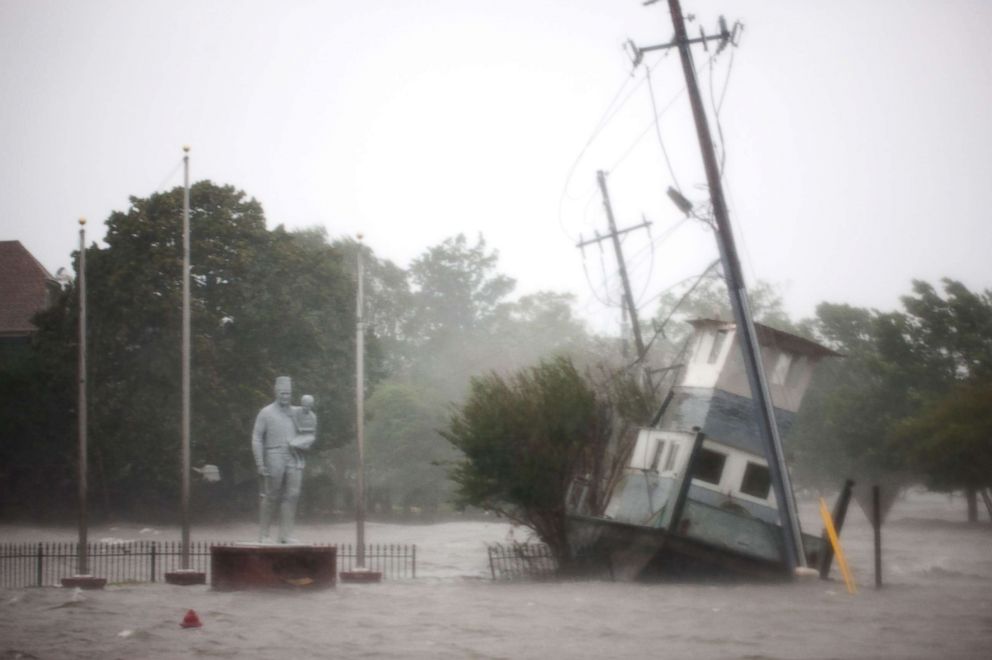 He urged residents not to return to their homes to check the damage to their property.
(MORE: Hurricane Florence to bring dangerous storm surge: What you need to know)
"Stay in place. People are still being rescued in coastal North Carolina. We've got a lot of debris, a lot of covered roads, covered with water. (It's) a dangerous situation here," Cooper said. "We also are going to have utility companies go out into the field and try to restore power. They're predicting a potential million to 2.5 million people without power and so that is going to be a painstaking and dangerous process, so I'm telling people to stay where you are. Don't go back until you get the all-clear."