More than 400,000 customers in the Northeast are without power due to severe weather that will include thunderstorms, flash flooding, hail, winds up to 80 mph and possibly tornadoes.
Interested in
Weather?
Add Weather as an interest to stay up to date on the latest Weather news, video, and analysis from ABC News.
As of 5:40 p.m. ET, shortly after the storm began, 408,158 customers in Pennsylvania, New York, New Jersey and Connecticut had lost electricity.
Service on one of the busiest train lines in the Northeast has been suspended due to the weather.
All of the Metro North lines have been suspended due to downed trees, leading to a frenzy at Grand Central Station in New York City during rush hour on Tuesday. Thousands of people were stranded at the station, ABC New York station WABC reported.
All trains canceled for Metro North. Sweet lord. #MTA #metronorth pic.twitter.com/gxfn6FfKhw

— Barb Leung (@barb_leung) May 15, 2018
Amtrak service in the Northeast has also been canceled due to the storm, according to WABC.
Video out of New York City showed ominous clouds rolling in just after 5 p.m. ET.
Ominous clouds roll across the New York City sky as the Northeast braces for severe thunderstorms. https://t.co/p9MmORNbEd

Live radar: https://t.co/olfdo5YRgY pic.twitter.com/bGkS1Nyz8P

— ABC News (@ABC) May 15, 2018
A tornado watch was issued this afternoon for upstate New York, the Hudson Valley, northeast Pennsylvania, western Connecticut, Massachusetts and southern Vermont. Winds up to 80 mph and large hail are also threats in those areas.
Look at the size of this hail! Wow! It shattered windows, dented cars in this Columbia County neighborhood. pic.twitter.com/Lvf97CyRVC

— Andrew Banas (@AndrewWTEN) May 15, 2018
Title: You Better Stay Indoors Materials: Ice, wind, water Dimensions: REAL BIG Author: Naturaleza Location: The Tiny Gallery and beyond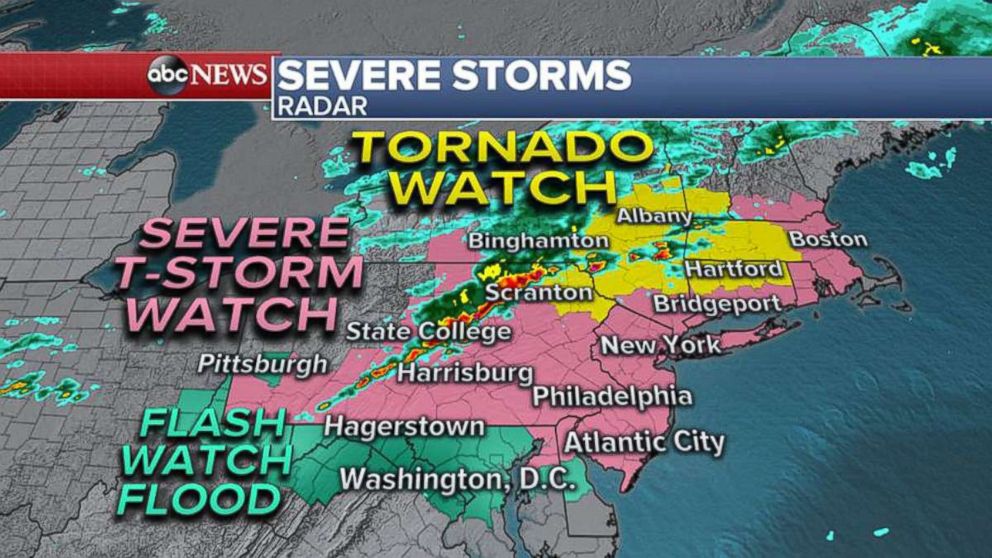 The storms will move east quickly this afternoon and are expected to reach the I-95 corridor during the evening rush hour, likely between 5 and 7 p.m.
Philadelphia, New York City and Boston are all under severe thunderstorm watches.
A line of severe t-storms has developed for our west & continues to approach the region. Potential for strong damaging winds, large hail, & isolated tornadoes late this afternoon & this evening. Yellow boxes are severe thunderstorm warnings, red boxes are tornado warnings. pic.twitter.com/8toxH2lfpH

— NWS New York NY (@NWSNewYorkNY) May 15, 2018
The severe threat will likely pass by about 9 p.m.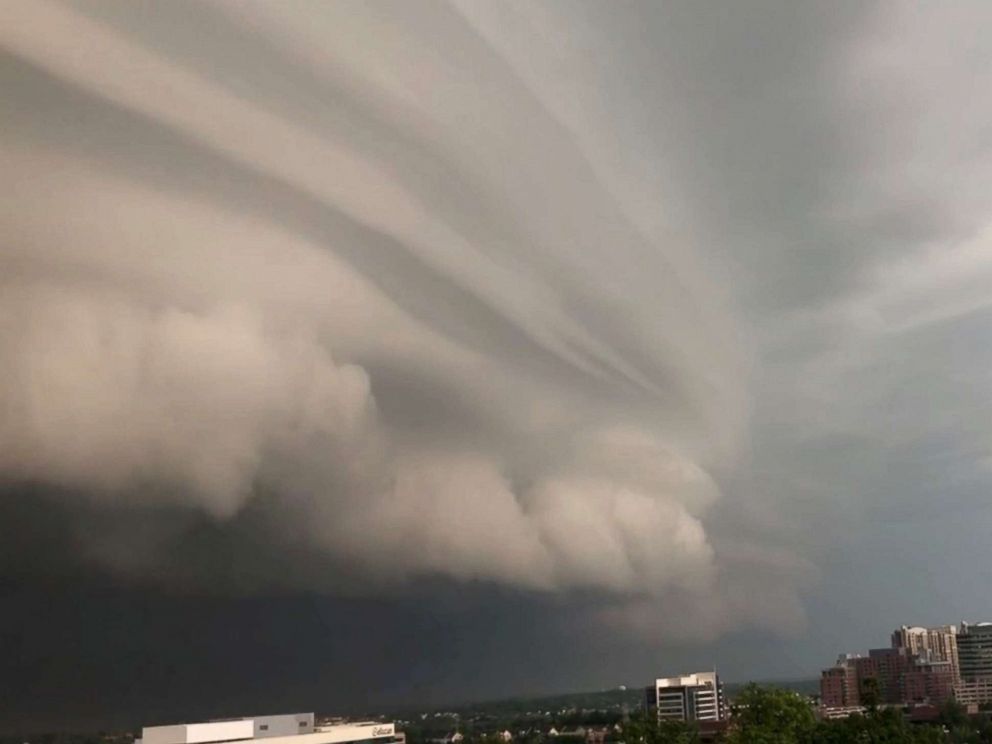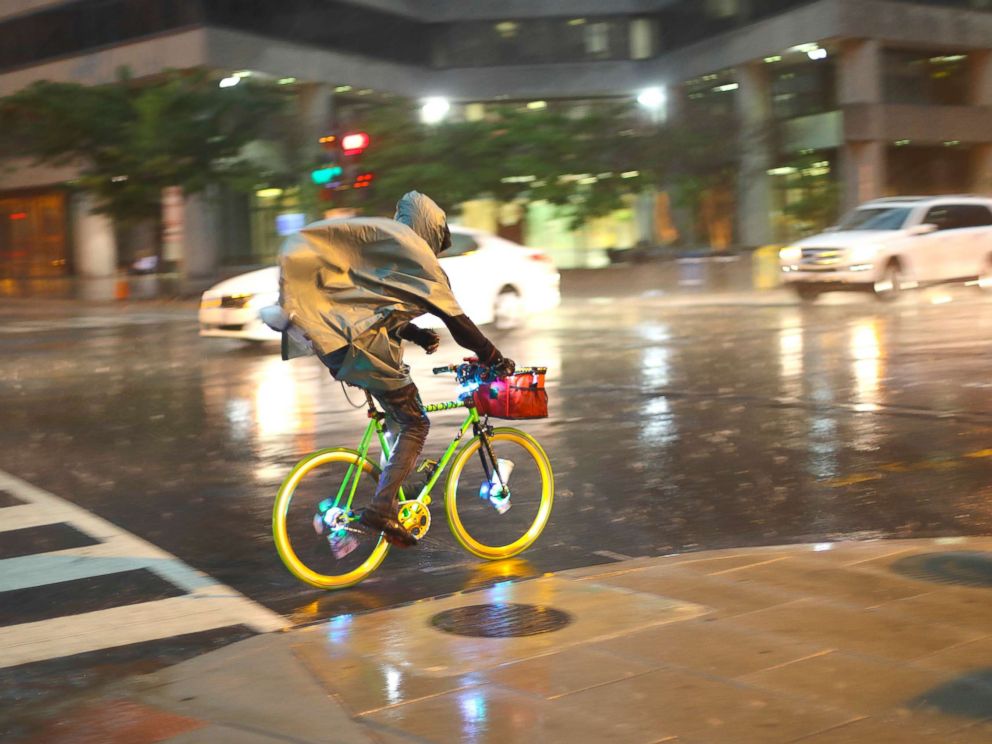 Here are a couple of basic safety tips to follow with regard to thunderstorms. pic.twitter.com/NmXS5UwQ0J

— NWS New York NY (@NWSNewYorkNY) May 15, 2018
The Southeast is also expected to see heavy rain over the next several days. Flash flooding is possible throughout the week.