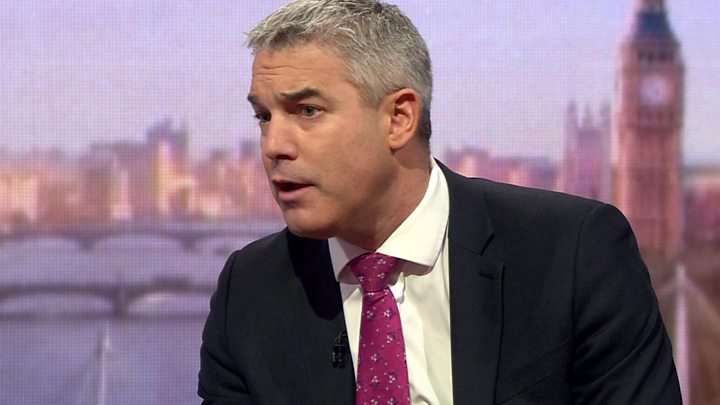 The government has made a fresh plea to MPs to get behind Theresa May's Brexit deal in Tuesday's crucial Commons vote.
No 10 says it is alarmed by reports MPs plan to take control of Brexit if Mrs May's deal is voted down, although a leading Tory rebel denies such a move.
And Labour leader Jeremy Corbyn has vowed to table a vote of no confidence in the government if she loses, which could trigger a general election.
The PM has warned of a "catastrophic" breach of trust if Brexit is thwarted.
Writing in the Sunday Express, Mrs May told MPs: "It is time to forget the games and do what is right for our country."
Call for clarity on UK-Swiss Brexit deal
I'm confused… what's happening with Brexit?
Can Parliament stop a no-deal Brexit?
Brexit: A really simple guide
About 100 Conservative MPs, and the Democratic Unionist Party's 10 MPs, are currently expected to join Labour and the other opposition parties in voting against the deal.
What is likely to happen next:
Monday – Day four of MPs' Brexit debate
Tuesday – Day five of debate followed by "meaningful vote" on the PM's deal. MPs will also get to vote on amendments that could reshape the deal
If the deal is rejected Theresa May will get three working days to come up with a "plan B"
Wednesday – Mrs May is likely to head to Brussels to try to get further concessions from the EU
Monday, 21 January – Expected Commons vote on "Plan B"
Friday, 29 March – the UK leaves the EU, unless MPs have succeeded in delaying or cancelling it
Brexit Secretary Stephen Barclay told the BBC's Andrew Marr show there was greater "uncertainty" after Commons Speaker John Bercow's decision last week to allow MPs to change the parliamentary timetable.
He warned "those on the Brexiteer side seeking ideological purity" by voting down Mrs May's deal they risked "leaving the door ajar to ways that increase the risk to Brexit".
"There are lots of different plans being put forward by Members of Parliament that don't respect the result (of the referendum) or risk no deal," he added.
Pressed on what would happen if the deal is defeated, Mr Barclay said he suspected the Commons would support something "along the lines of this deal" but declined to speculate on whether the government had a Brexit "plan B".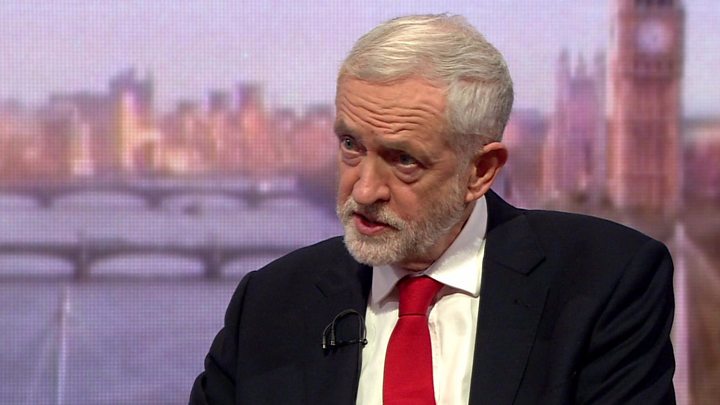 Mr Corbyn said Labour would vote against Mrs May's deal and, if she lost, would start moves to trigger a general election.
He told Andrew Marr: "We will table a motion of no confidence in the government at a time of our choosing, but it's going to be soon, don't worry about it."
The Labour leader has said his party does not have the votes in Parliament to win a confidence vote on its own and has appealed to other parties to support it.
Northern Ireland's DUP party, which keeps Mrs May in power, is also planning to vote against her deal but has said it will support Mrs May in a confidence vote.
If a majority of MPs back a no confidence motion, the government – or any anyone else with sufficient support – will get 14 days to try to win another confidence vote. If no-one can do that, a general election will be held.
Mr Corbyn is facing growing calls from within his own party to back a second EU referendum.
He told Andrew Marr he hoped to get a general election first – and ensure that the UK did not leave without a deal.
"My own view is that I'd rather get a negotiated deal now, if we can, to stop the danger of a no-deal exit from the EU on 29 March – which would be catastrophic for industry."