A small pressure leak was discovered on the International Space Station, according to NASA.
Interested in
Space?
Add Space as an interest to stay up to date on the latest Space news, video, and analysis from ABC News.
Flight controllers at mission control centers in Houston and Moscow began seeing signs of the leak Wednesday night when the six-member crew aboard the orbital outpost were asleep. Flight controllers monitored the situation until the crew awakened at their normal time Thursday morning since they were in "no danger," NASA said in a press release.
Crew members then conducted "extensive checks" to determine the location of the pressure leak, which was on the Russian side of the space station. The source was found to be a hole measuring about two millimeters in diameter in the upper section of the Russian manned Soyuz MS-09 spacecraft, which docked at the International Space Station in early June.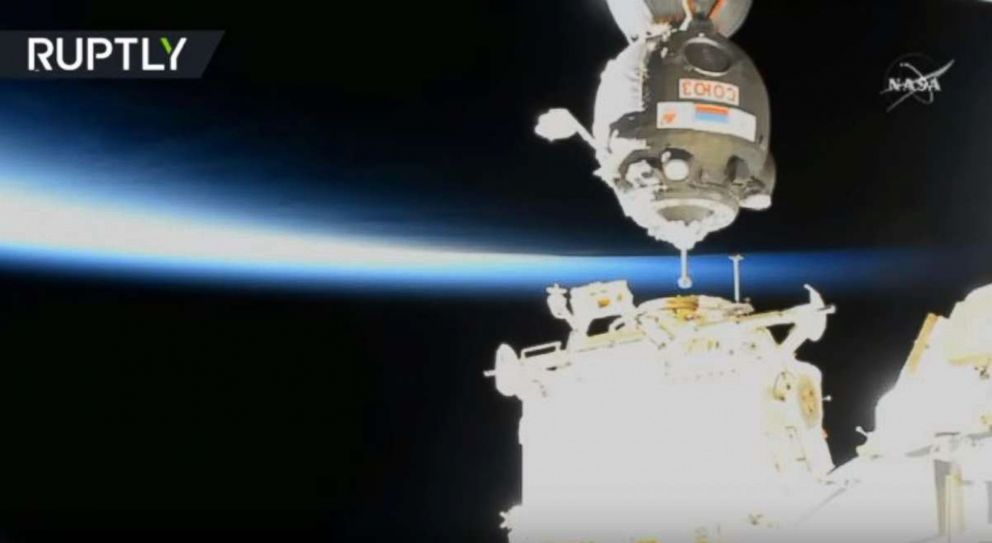 Crew members initially slowed the pressure leak with Kapton tape and are working on a more comprehensive, long-term repair.
"Once the patching is complete, additional leak checks will be performed. All station systems are stable, and the crew is in no danger as the work to develop a long-term repair continues," NASA said in the press release.
The section of the Soyuz where the hole was located does not return to Earth.
(MORE: NASA's Parker Solar Probe to give closest look ever at the sun)
(MORE: The Trump campaign wants to sell Space Force gear, and they're asking you to pick a design)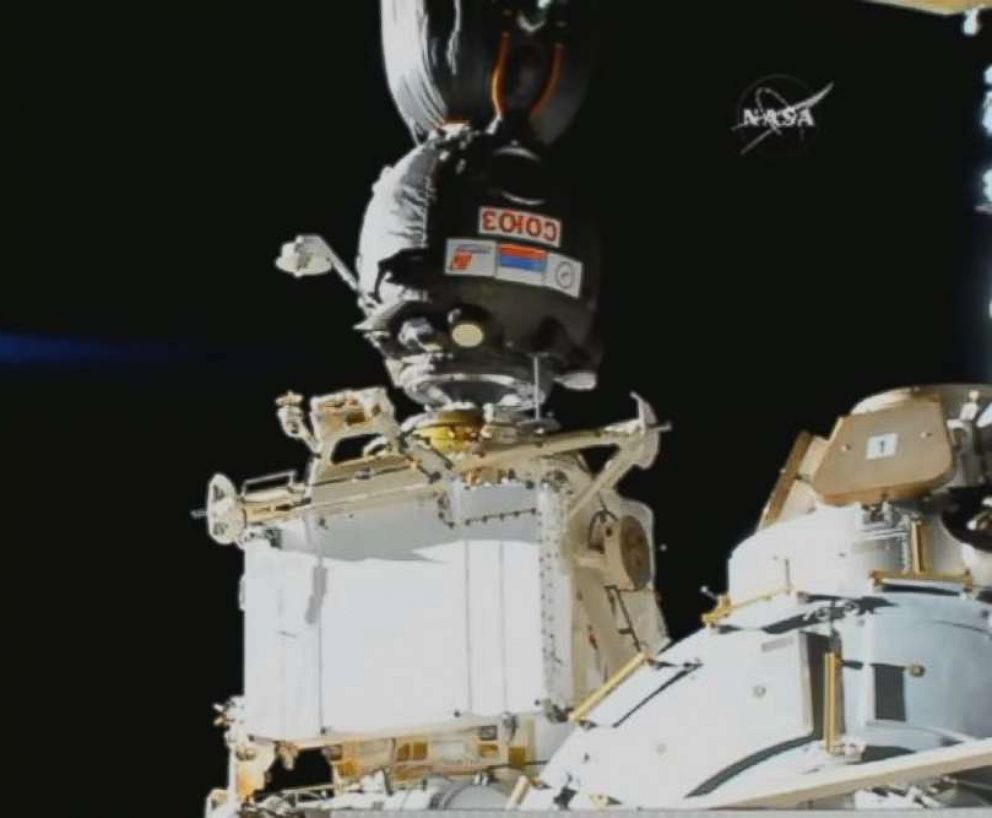 Dmitry Olegovich Rogozin, the head of Russia's state space corporation, Roscosmos, confirmed the issue while speaking to reporters Thursday.
"A micro-fracture was found. Most likely this is external damage. Designers believe this is the result of a micro-meteorite," Rogozin said, according to state-run Russian news agency TASS. "The lives and the health of the crew members are not threatened and the spacecraft will most likely be preserved as a result of using a repair tool kit for localizing this leak."