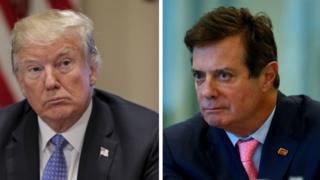 US President Donald Trump has ramped up his attacks on the Russia investigation by demanding it end "right now".
In a series of tweets, he said Attorney General Jeff Sessions must halt the inquiry into alleged election meddling.
Mr Trump also labelled special counsel Robert Mueller, who leads the probe, "totally conflicted".
His remarks are notable because he himself has previously acknowledged the US Department of Justice should be free from political interference.
According to US media, some Trump aides believe that Mr Mueller will report soon on the findings of his 14-month investigation as they relate to the president.