President Donald Trump personally directed his former attorney, Michael Cohen, to initiate a legal response earlier this year to prevent adult-film star Stormy Daniels from speaking publicly about an alleged sexual encounter with Trump, people with direct knowledge of the matter tell ABC News.
Interested in
Donald Trump?
Add Donald Trump as an interest to stay up to date on the latest Donald Trump news, video, and analysis from ABC News.
Cohen was instructed by the president in a February phone call to consult with his son, Eric Trump, who would coordinate the legal moves with an outside attorney for the Trump Organization, according to sources familiar with the events.
"This wasn't Michael Cohen going rogue," said a person with direct knowledge of the matter, who asked not to be named. "This was all at the direction of Trump and his representatives."
The direct role of the president and his son in the legal effort to enforce the contract was first reported by the Wall Street Journal.
The scramble to reinforce Daniels' hush money pact came after a series of reports in the Wall Street Journal in January which first revealed the existence of the $130,000 deal and amid concerns that Daniels was preparing to go public with her allegation of a sexual encounter with Trump at a celebrity golf tournament in 2006.
The president has denied the allegation.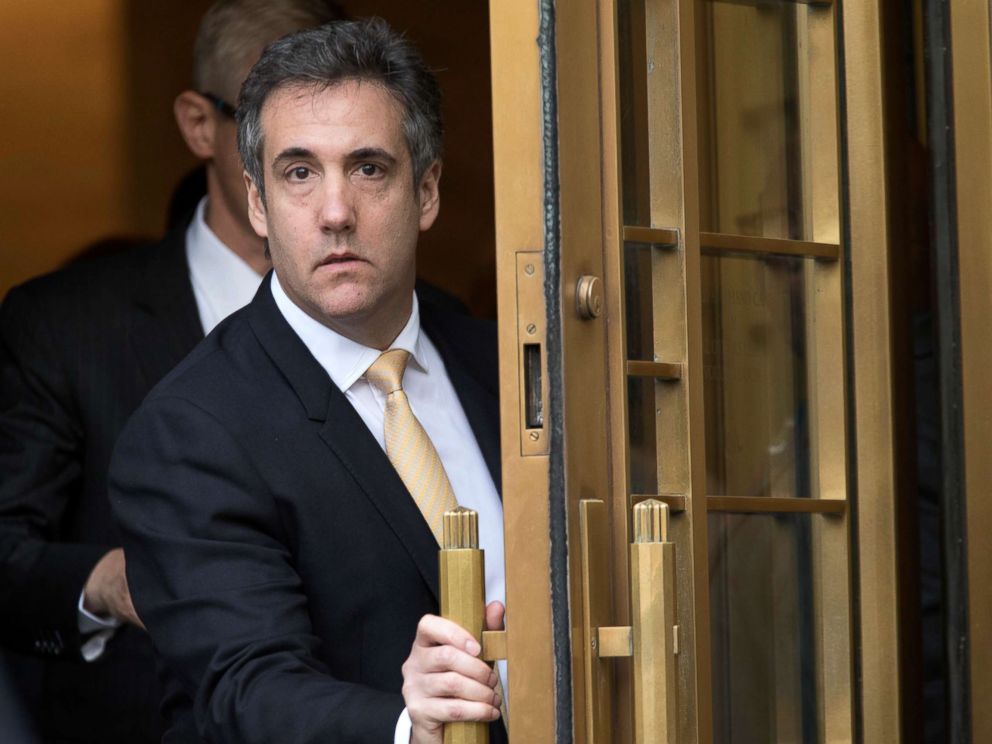 In response to those reports, Cohen acknowledged entering the agreement with Daniels – but claimed that he had acted on his own and had not been reimbursed by either the Trump campaign or the Trump Organization.
In the president's first public comments about the controversy, Trump told reporters aboard Air Force One in April that he had no knowledge of the deal with Daniels and deflected further questions to Cohen.
"You'll have to ask Michel Cohen," Trump said. "Michael is my attorney. You'll have to ask Michael."
(MORE: Michael Cohen agrees to tear up nondisclosure agreement with Stormy Daniels)
Trump subsequently acknowledged that he had reimbursed Cohen for the costs associated with the agreement with Daniels, but has maintained that he learned about the deal only after the fact.
The president's current personal attorney, Rudy Giuliani, has maintained that the deal with Daniels was a purely personal matter unrelated to the campaign.
But these latest disclosures by sources knowledgeable of the situation raise further questions about the president's version of the story.
According to a chronology of the events described to ABC News – Trump instructed Cohen during the February call to seek a temporary restraining order against Daniels, whose legal name is Stephanie Clifford, in a confidential arbitration proceeding. The president promised to cover the legal fees associated with the renewed legal action, according to a source familiar with the matter but has thus far failed to do so.
Following the initial phone call – a flurry of emails ensued, between Cohen, Eric Trump, and internal and external attorneys for the Trump Organization, the sources told ABC News.
Eric Trump – who along with his brother Donald Trump, Jr. is running the Trump Organization while their father serves as President – then arranged for another Trump Organization attorney, Jill Martin, to file the emergency petition with an arbitrator in California, who granted the request.
The Wall Street Journal quotes a person "close to the situation" who said "Eric Trump had acted as the president's son and not in his role as a company executive."
The Trump Organization declined to comment to ABC News. The organization previously told ABC News that Martin, too, was acting in her individual capacity and not on behalf of the company.
(MORE: Stormy Daniels fighting to keep Trump, Cohen mired in 'hush money' lawsuit)
Despite the arbitrator's ruling – Daniels filed a civil lawsuit in early March alleging that the agreement she signed in October of 2016 was invalid and that the arbitrator's ruling could not be legally enforced. Later that month, she detailed her allegations in lengthy interviews with CBS News' 60 Minutes and The View on ABC.
Four days after Trump's comments on Air Force One – federal agents executed search warrants in raids of Cohen's office and personal residences in New York.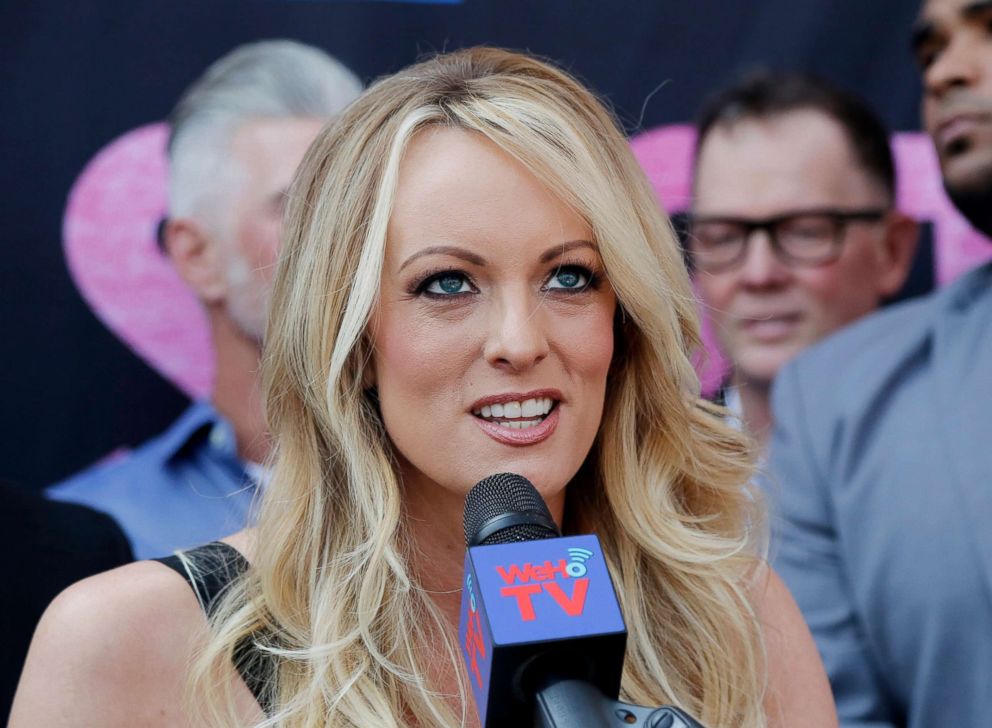 Cohen has since pleaded guilty to a felony campaign finance violation in connection with his role in the Daniels' deal. He told a federal judge at his plea hearing in August that he had arranged the payment to Daniels "in coordination with and at the direction of" a candidate for federal office, referring to then-candidate Trump.
According to court filings by federal prosecutors in New York, Cohen's arrangements with Daniels, and another woman who had alleged an affair with Trump, were made in coordination with one of more officials of the Trump campaign. The court filings also indicate that two Trump Organization officials were involved in a scheme to reimburse Cohen for his time and expenses in effectuating the deals.
(MORE: Stormy Daniels says it's too late for Trump to make a deal: 'It's gone too far')
Cohen is due to be sentenced in December. To date – despite his statements in court implicating the president, and court filings suggesting the involvement of others in the campaign and the company, Cohen is the only person to be charged so far in connection with the deal with Daniels.
As ABC News reported last month, Cohen has been cooperating with Special Counsel Robert Mueller and with prosecutors in New York, who may still have interest in others who may have been involved in the efforts to silence Stormy Daniels, both before and after the election.
"I think potentially there is a lot of exposure if it can be shown that people running the Trump Organization coordinated this with Cohen, knowingly, on this campaign finance violation," said Mimi Rocah, a former federal prosecutor in New York.
"It seems like a new, very relevant piece of information that a prosecutor looking at Trump's involvement and the Trump Organization's involvement in that campaign finance violation would consider, that even after the election they were still trying to keep her story out of the news." Rocah said.
Federal prosecutors from the Southern District of New York, declined to comment for this story.