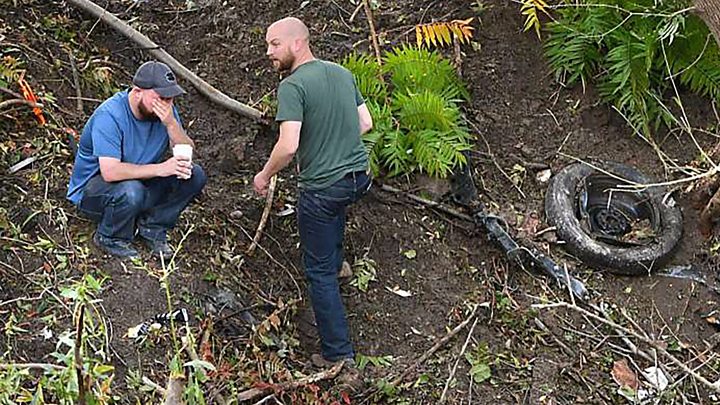 Twenty people have been killed in a crash involving a limousine transporting a wedding party in the US state of New York, police say.
All 18 people in the limousine died along with two pedestrians in the incident on Saturday afternoon in the town of Schoharie, police confirmed.
Eyewitnesses described seeing an SUV-style stretch limousine leave the road and plough into people at a store and cafe near a busy intersection.
The cause of the crash is unclear.
State police said on Sunday that passengers travelling in the limousine, described as a 2001 Ford Excursion, would not have been required to wear seatbelts.
The driver was also killed in the crash, they said, adding that the victims would not be officially named until families had been informed.
Bill Waterson, who said he was invited to attend the wedding that the limousine was travelling from, said he could not believe what he had witnessed, describing it as "terrible", the Albany Times Union reported.
A reporter for local news site Spectrum News, Mercedes Williams, tweeted images and footage from the scene of the incident, which took place near a store and cafe on routes 30 and 30A in Schoharie County.
The images show a long line of emergency services vehicles lining the roads, which were closed to traffic.
Another image shared on Twitter showed a large vehicle that appeared to have veered off the road and crashed into a tree.