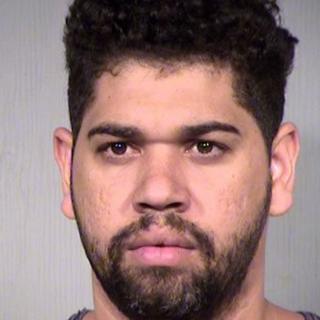 A worker at an Arizona detention centre for migrant children has been arrested after a teenage girl told police her roommate was abused by him.
Police say the victim is a 14-year-old girl who was being housed at the centre for undocumented child migrants.
The facility, run by Texas-based non-profit Southwest Key, declined to say whether the girl had been separated from her family at the border.
First Lady Melania Trump visited the child detention facility last June.
Melania wears 'I really don't care' jacket to migrant shelter
Fernando Magaz Negrete, 32, is accused of molesting the girl several times on the night of 27 June, after he entered the bedroom that she shares with two other migrants.
Police say he admitted to kissing and groping her when he was questioned after the alleged abuse was reported by the girl's roommate on 25 July.
---
Read more on US immigration
The effects of an immigration raid on one tiny town
WATCH: The missing – consequences of immigration crackdown
'Are all undocumented immigrants criminals?'
The health impact on separated children
---
According to a police report, the witness who reported the abuse saw Mr Negrete kissing the victim "three or four times" throughout the night, and touching her inappropriately.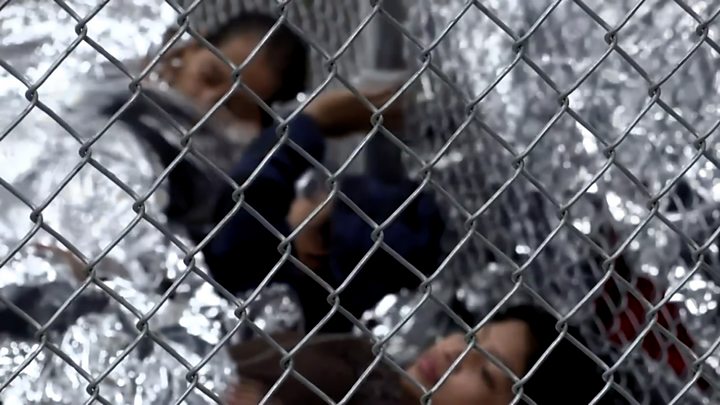 The witness described how the victim "pushed him away and got away from Fernando", according to the report.
He has been booked in jail on charges of molestation, aggravated assault and sexual abuse.
Inside the chaotic effort to reunite separated families
Southwest Key has a contract with the US federal government to house more than 1,500 migrant children in Arizona, California and Texas.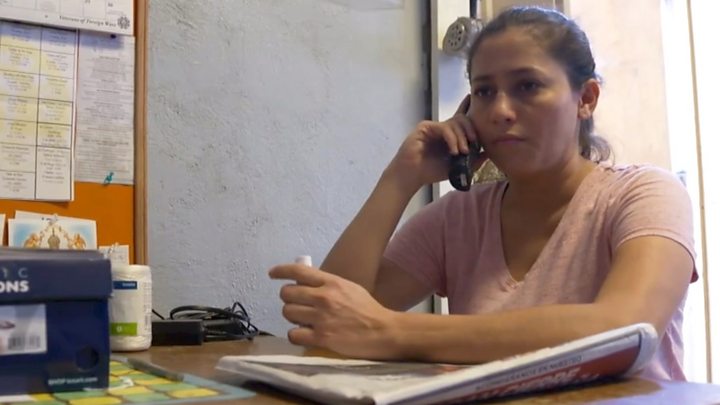 The contract, worth $458m (£351m), is part of the federal Unaccompanied Alien Children programme.
Jeff Eller, a Southwest Key spokesman, said that Mr Negrete was fired after the reported incident, but provided no further details of the incident.
"When a child tells us of inappropriate behavior, we immediately call law enforcement and start an internal investigation as appropriate," Mr Eller said in a statement.
"Southwest Key always works with law enforcement to bring the full force of the law to bear when it is warranted."