There are 45 large fires burning in the nation, with half of them in the Southwest.
Interested in
Weather?
Add Weather as an interest to stay up to date on the latest Weather news, video, and analysis from ABC News.
Hot and dry weather is helping to fuel these fires, as mandatory evacuations have been ordered from Southern California to Colorado. There were 1,300 homes evacuated in Summit County, Colorado, on Tuesday, according to Denver ABC affiliate KMGH. Over a thousand more homes were told to be ready to evacuate at a moment's notice.
There have also been voluntary evacuations ordered in Nevada.
Unfortunately, more hot, dry and windy weather is in the forecast for the Southwest.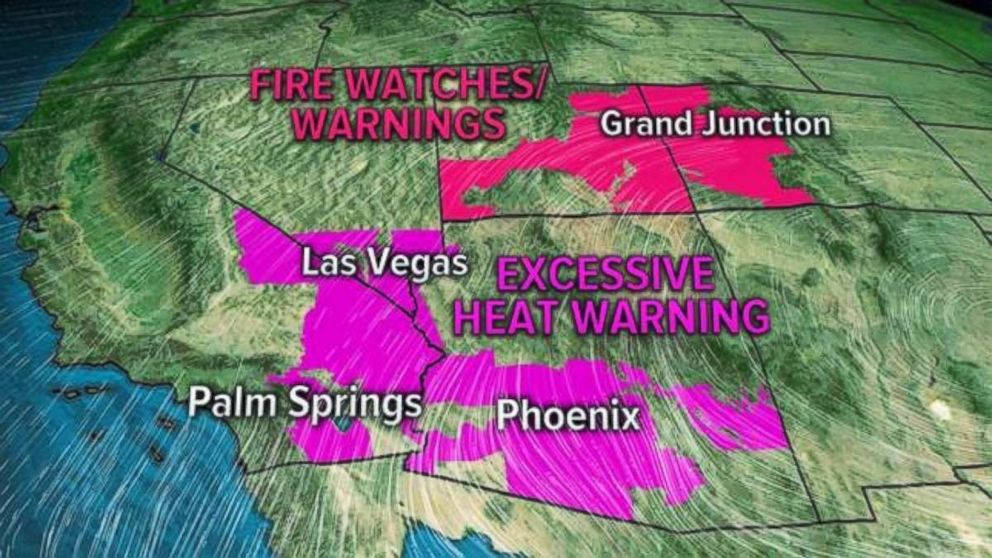 The heat will be expanding in the Southwest with triple-digit temperatures reaching all the way into central and northern California, near Sacramento. Temperatures reaching 110 degrees are forecast from Phoenix to Palm Springs, California.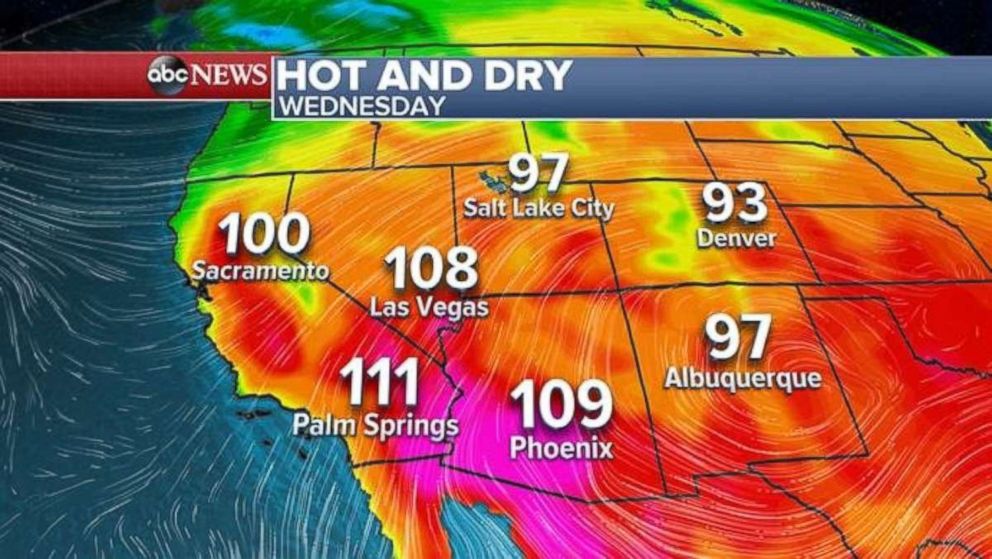 There is some good news in the long-term forecast, as the tropical moisture from Hurricane Bud travels from the Pacific Ocean into the Southwest this weekend bringing rain with it.
Bud weakening
Bud weakened to a tropical storm Wednesday morning with winds of 70 mph. It weakened from a major hurricane to Category 1 in just six hours yesterday after encountering significantly cooler Pacific water.
Even though it's weakening, the storm is still forecast to hit Cabo San Lucas, Mexico, with gusty winds, heavy rain and large surf by Thursday night.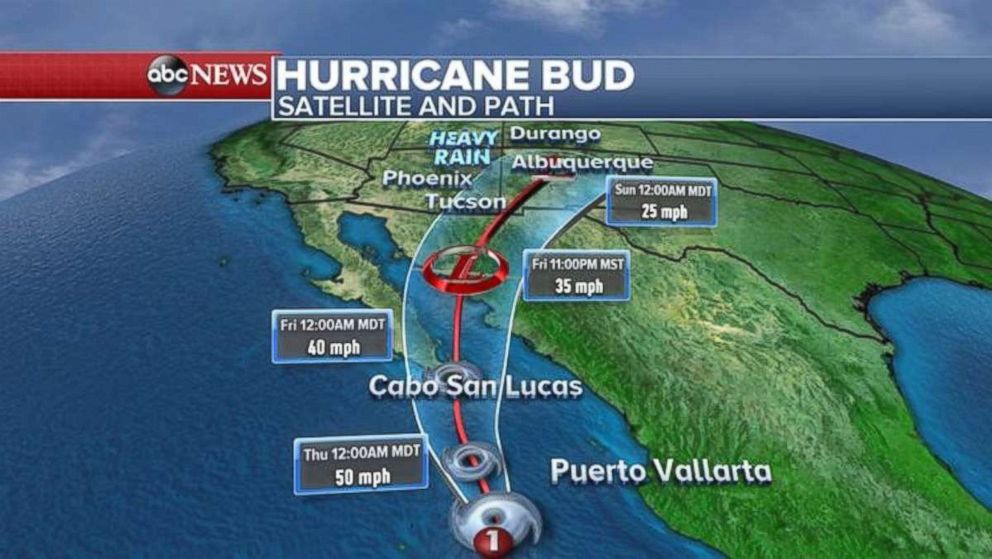 After that, the storm will fall apart as it crosses the Gulf of California and moves into mainland Mexico.
Although Bud will lose all of its tropical characteristics by this weekend, subtropical moisture and heavy rain will move into the parched Southwest U.S. Much-needed rain is forecast for Arizona, New Mexico and Colorado.
Severe threat to Northeast
Severe weather is moving east on Wednesday.
Severe storms will fire up today from Syracuse, New York, to Pittsburgh and down to Morgantown, West Virginia. The biggest threat today will be damaging winds, some hail and even an isolated tornado is possible.